Sun
Mon
Tue
Wed
Thu
Fri
Sat

1

2

3

4

5

6

7

8

9

10

Kowloon Shangri-La Hotel, Hong Kong, Hong Kong

Vicky CHAN & Dennis HO / Interota 2020 Hong Kong

Date :

10 August 2020

11

12

13

14

15

16

17

Kowloon Shangri-La Hotel, Hong Kong, Hong Kong

Ms. Bernice LEE / Emotional Intelligence at the Work Place

Date :

17 August 2020

18

19

20

21

22

23

24

Kowloon Shangri-La Hotel, Hong Kong, Hong Kong

Mrs. Lisa PERRETT / What's the use of Market Research?

Date :

24 August 2020

25

26

27

28

29

30

31
2020.08.17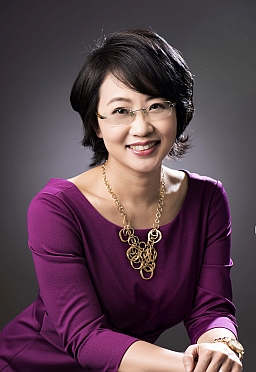 Dates
17 August 2020
12:45
-
14:00
Place
Kowloon Shangri-La Hotel - 64 Mody Road, Tsim Sha Tsui, Kowloon
Hong Kong, Hong Kong

Email
This email address is being protected from spambots. You need JavaScript enabled to view it.
Speaker: Ms. Bernice LEE
Speech Title: Emotional Intelligence at the Work Place
Lunch Fee: HKD350
About the Speaker :
Ms. Bernice LEE is Hong Kong's Trusted Etiquette Expert. She delivers high-impact, modern, and relevant lessons that instantly increase one's credibility and presence. She has taught over 2,000 people from 23 countries, and also travelled to teach in Taiwan.
As a Corporate Trainer, Bernice has worked with blue-chip firms such as J.P. Morgan and Estee Lauder as well as medium-sized global businesses. Companies, universities, and NGO's hire her to enhance the image and professionalism of their staff and students.
As a
Children's Etiquette Trainer
, Ms. Lee has taught 100's of youth. She has taught teens in government and private secondary schools as well as children in private clubs. Her private lessons attract students from local, international, and ESF schools.
Devoted to excellence in life, Bernice is unique among etiquette consultants for her
world-class credentials
and
international, multi-disciplinary business experience
:
10-year corporate career in the U.S. and Asia, including 3 years as a marketing manager and 7 years in human resources management for General Mills and Fidelity Invesments
She has worked in diverse workplaces, from food factories to venture capital firms
Yale University, B.A.
Cornell University, M.I.L.R.
Etiquette and Leadership Institute (USA), etiquette certification
She has been featured in the
South China Morning Post
,
Apple Daily
,
RTHK
,
Time Out Magazine
, and
Whiz-Kids Weekly Magazine.
All Dates
17 August 2020

12:45 - 14:00