Sun
Mon
Tue
Wed
Thu
Fri
Sat

1

2

3

Kowloon Shangri-La Hotel, Hong Kong, Hong Kong

PP Thomas CHAN / Wine Appreciation

Date :

03 August 2020

4

5

6

7

8

9

10

11

12

13

14

15

16

17

Kowloon Shangri-La Hotel, Hong Kong, Hong Kong

Ms. Bernice LEE / Emotional Intelligence at the Work Place

Date :

17 August 2020

18

19

20

21

22

23

24

Kowloon Shangri-La Hotel, Hong Kong, Hong Kong

Mrs. Lisa PERRETT / What's the use of Market Research?

Date :

24 August 2020

25

26

27

28

29

30

31
2017.02.27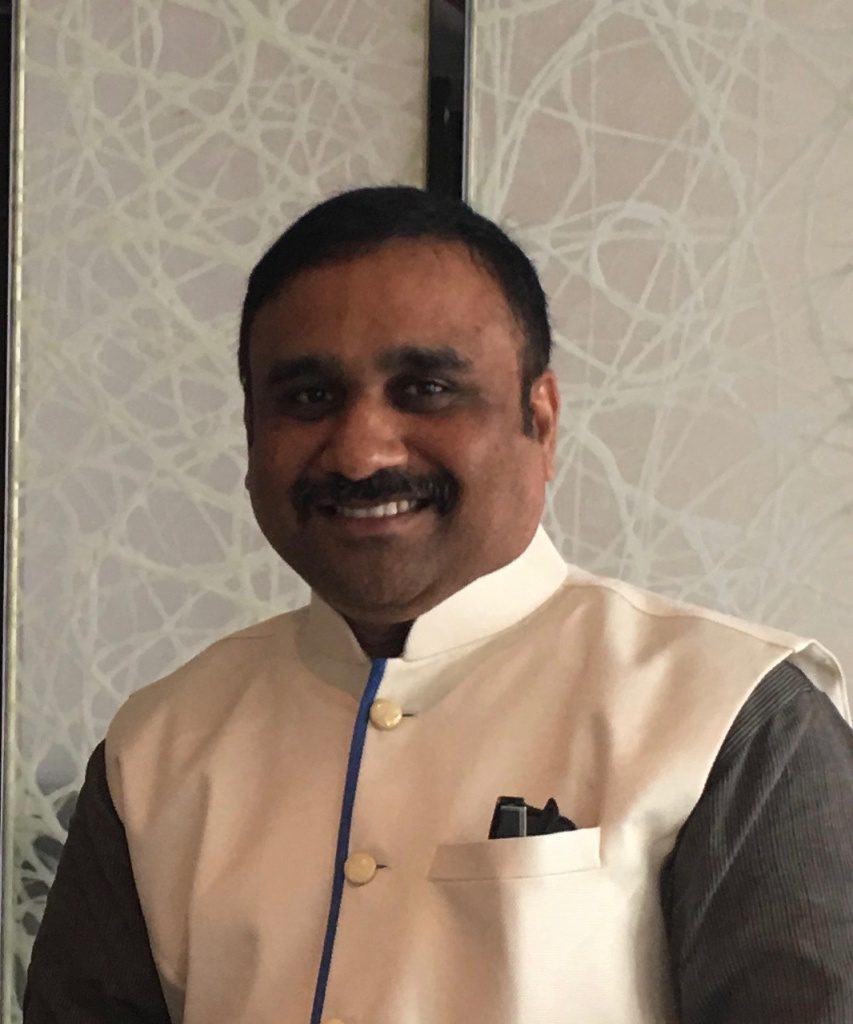 Date
27 February 2017
12:30
-
14:00
Place
Hotel Panorama, 8A Hart Avenue, TST, Kowloon (Exit N1, TST MTR Station) - 8A Hart Ave, Tsim Sha Tsui
Hong Kong

Email
This email address is being protected from spambots. You need JavaScript enabled to view it.
Link of the pictures: https://www.facebook.com/media/set/?set=a.1425441914163602.1073741990.203184036389402&type=1&l=39b4e3a1bc
Speaker: Prof. Suresh Kumar MUDDA
Speech Title: Rotary Activities in India
Lunch Fee: HKD300
About the Speaker:
Prof. Suresh Kumar Mudda, born in 1971, in Guntur Dist. of Andhra Pradesh, India on 30/08/1971. He completed his graduation in Agriculture from Andhra Pradesh Agricultural University, and post-graduation and Ph.D in Agricultural Extension from Acharya N G Ranga Agricultural University, Hyderabad. His areas of specialization include Agricultural Policy and ICT in Agriculture.
He started his career as Assistant Professor in 1998, Associate Professor in 2007 and Professor in 2013. He is presently working as Principal Scientist & Coordinator, District Agricultural Advisory and Transfer of Technology Centre, Srikakulam District, Andhra Pradesh India .
As a researcher, he has published 20 research papers in the journals of National and International Importance. He has delivered 32 radio talks in All India Radio and Seven episodes in different TV Channels. He was also awarded best researcher awards in Maharastra Society of Extension Education, Nagpur; Society of Extension Education, Banglore and Asian Federation IT applications in Agriculture, Suncheon South Korea 2016 .
He started his rotary service from the year 2013 and was awarded the Outstanding Secretary Award in 2016 for the District 3020. Now he is continuing as the President of Rotary Club, Rajam Town. He is also nominated as ADG for the year 2017-18. His better half Dr. Santhi Rekha, working as Dental Surgeon and blessed with two sons who are studying 10th and 5th.
As part of his research work, he visited USA as Visiting Professor for 3 Months, Singapore, Malaysia, Poland and South Korea.
All Dates
27 February 2017

12:30 - 14:00