2000 - present
Home Care for Girls
Rotary Club of Tsim Sha Tsui ("Our Club") has been supporting this organisation since 2000. Home Care for Girls' purpose is to provide temporary shelter, counseling and guidance to girls aged between 14 to 18 years old (and recently extended to 20's), mostly referred by the Social Welfare Department of the Government of HKSAR, who have difficulties (e.g. being physically or psychologically abused) living with their families.
During their stay, Home Care for Girls will care and nuture the girls so they can experience the warmth of a home, feel being loved and gradually re-build their self confidence.
Apart from supporting them financially, our Club has sponsored them in many other different ways ranging from buffet dinners, their fund raising activities like walkathon, organising baking, make up and language classes. Our Club also supplied some furniture and household equipment to their new premises.
Every year our Club invited the Members of Home Care for Girls to attend our Club's annual Christmas Luncheon & Party and we have fun and fellowship together.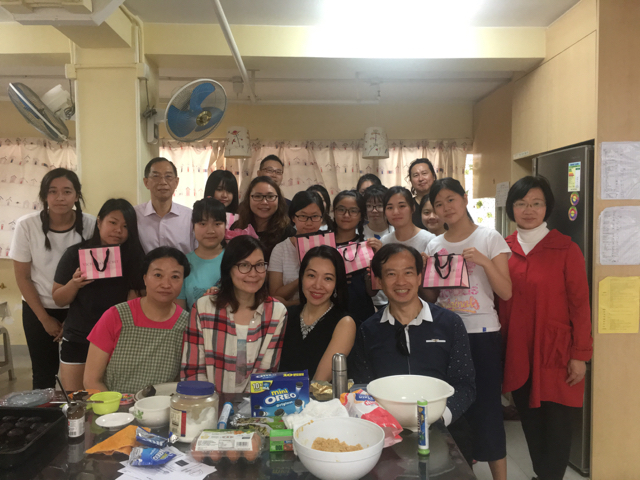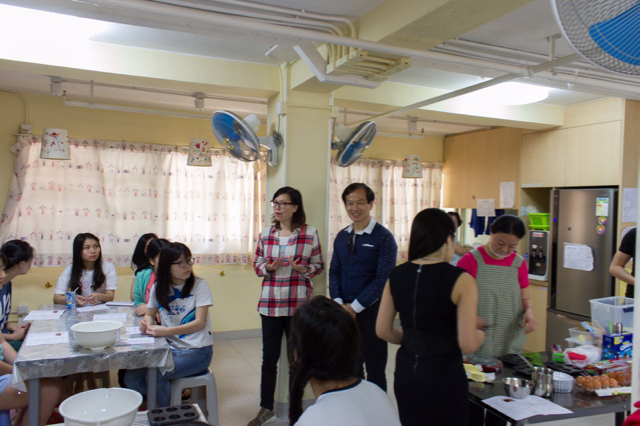 "Baking Lesson" at the Centre of Home Care for Girls in Tsing Yi on 2017.04.29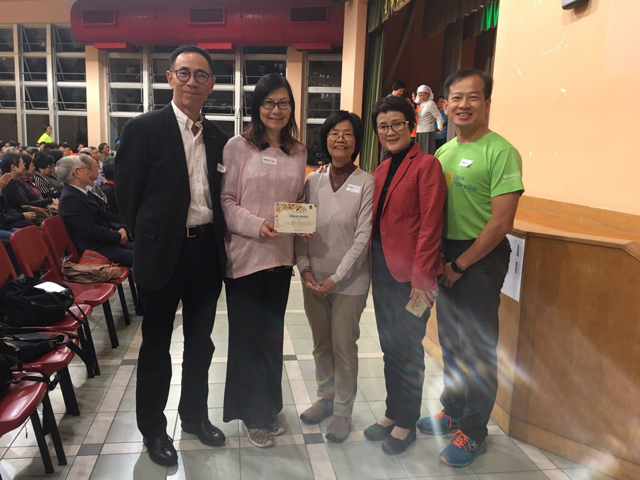 Certificate of Appreciation was presented to Rotary Club of Tsim Sha Tsui by Home Care for Girls
during the Farewell Party of their Director, Sister Agnes HO in 2017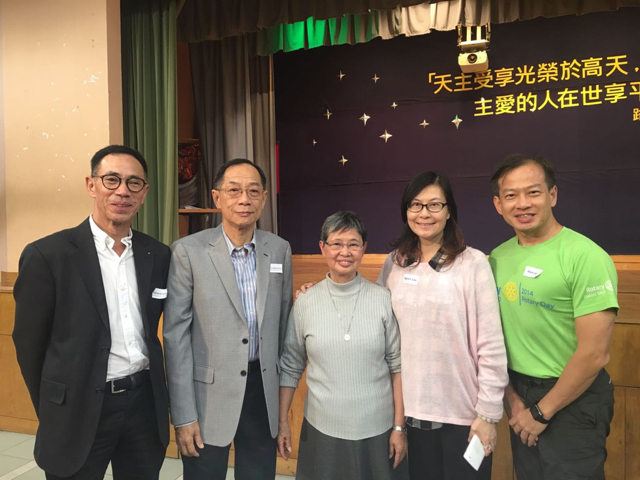 Rotarians with Sister Agnes HO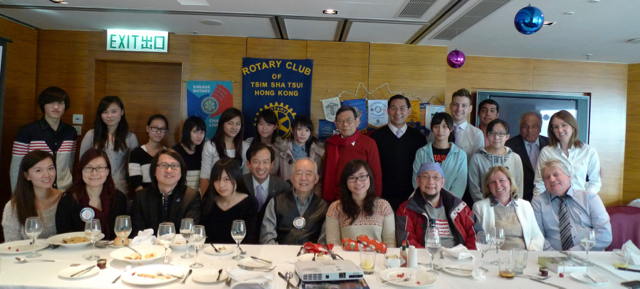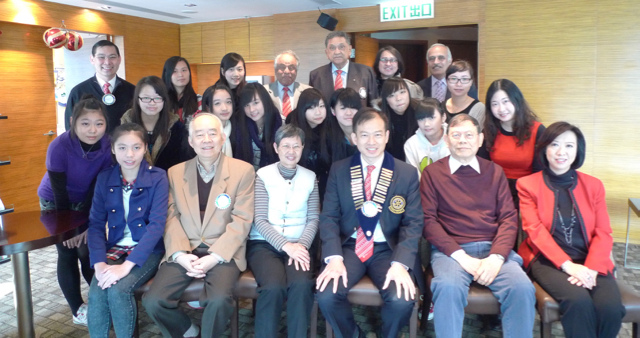 Members and Staff of Home Care for Girls attending the annual Christmas Luncheon & Party of
Rotary Club of Tsim Sha Tsui (these two photos were taken in 2013 & 2012 respectively)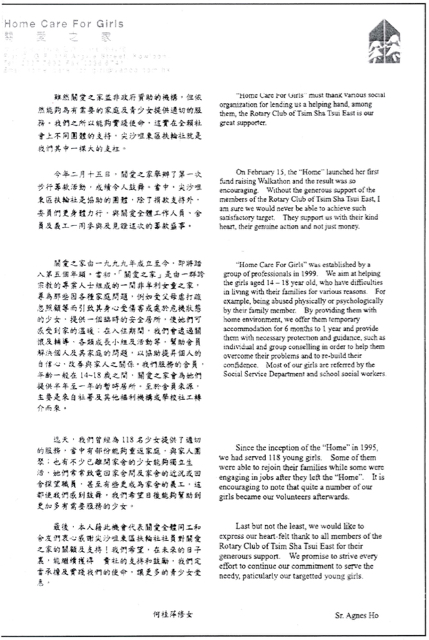 Letter of Appreciation to Rotary Club of Tsim Sha Tsui (named
"Rotary Club of Tsim Sha Tsui East" by Home Care for Girls in the year 2000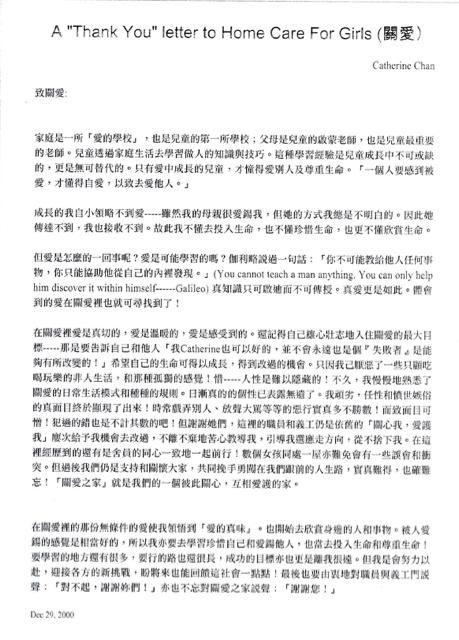 \
Letter of Appreciation to Home Care for Girls by one of their
past members
Visit Home of Love, Sham Shui Po
Working with the Missionaries of Charity Hong Kong (an organisation founded by Mother Teresa), Rotary Club of Tsim Sha Tsui held a Christmas party for the members belonging to the Home of Love in Sham Shui Po, Kowloon, Hong Kong on December 21, 2013.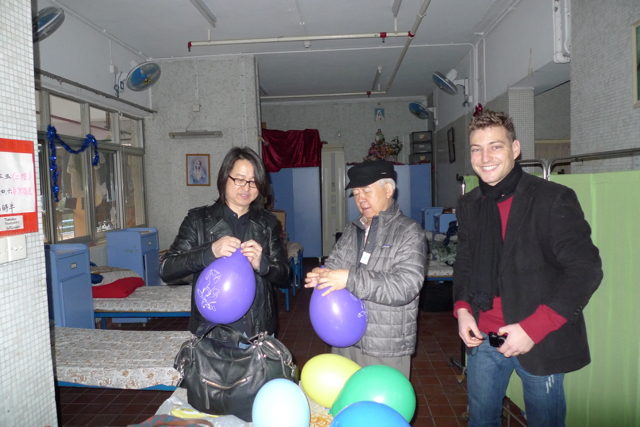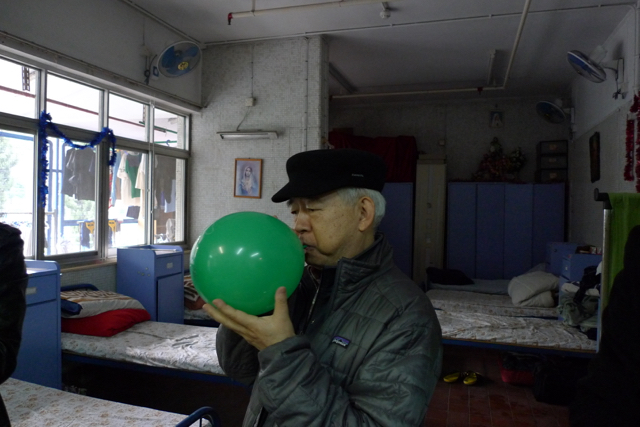 Members of Rotary Club of Tsim Sha Tsui preparing for the Christmas Party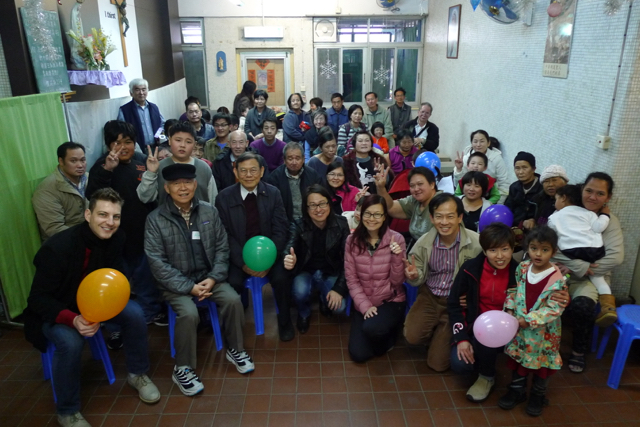 Group Photo of the Members of "Home of Love" and Rotary Club of Tsim Sha Tsui
1999 - 2005
Crossroads International
This is a registered non-profit corporation based in Hong Kong serving other welfare organisations locally and internationally. Crossroads takes high quality goods (e.g. different kinds of furniture, bedding & fabric supplies, medical provision, electrical and computer items, clothing, books & educational toys etc) which Hong Kong no longer wants and redistributes to people in need. Crossroads's work extend to many under developed countries in different continents around the world.
Since 1999/2000, the Club had supported this organisation for several years when they started out at the old Kai Tak airport and later moved to their present Gold Coast site in Tuen Mun.
In 2003, the Club donated a 5 tonne pickup/delivery truck worth HK$215,000 which allowed Crossroads to save considerably in operation costs.
In 2005, a couple of our members participated in their Slum Survivor camp.
Rotarians visiting Crossroads' old office in the basement of the old Kai Tak Airport
in Kowloon City, Kowloon (Crossroads has moved since to the Gold Coast, Tuen Mun.)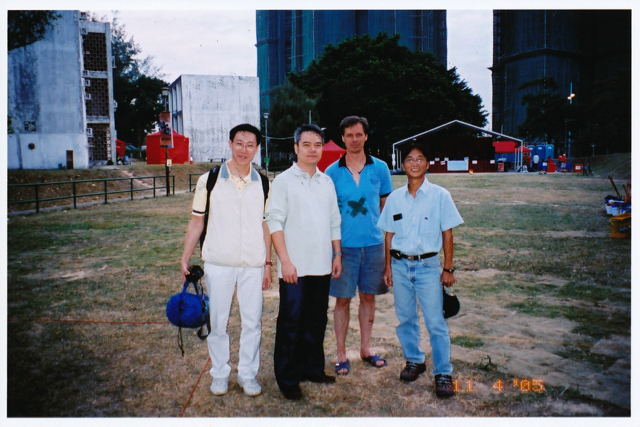 Our two Rotarians (left 1 & 2) with other participants at the "Slum Survivor Camp" organised by Crossroads
1999 - 2004
Youth Outreach
Youth Outreach specifically targets young people under the age of 18, who have run away from home or who, for whatever reason, are unable to return home. Youth Outreach provides shelter and counseling to such young people with the aim of getting them off the street and back on the right track.
Not only did Rotary Club of Tsim Sha Tsui ("Our Club") supported Youth Outreach financially, a number of members also accompanied social workers of Youth Outreach on night patrol trips in search of runaway teenagers, some of whom were as young as eight years old. Our Club also participated in several of their fund raising activities like Annual Bikathon and Hip Hop events.
In 1999-2000, the Club donated HKD150,000 to help with their construction of a new building in Sai Wan Ho. In return, Youth Outreach gave the Club naming rights in one of their rooms in the girls' hostel.
Two of the members of our Club joined the Executive Committee of Youth Outreach on a voluntary basis in the year 2009-2010 to assist in the running of Youth Outreach where it was facing difficulties in getting funding from sponsors especially due to the fallout from the 2008's global economic crisis.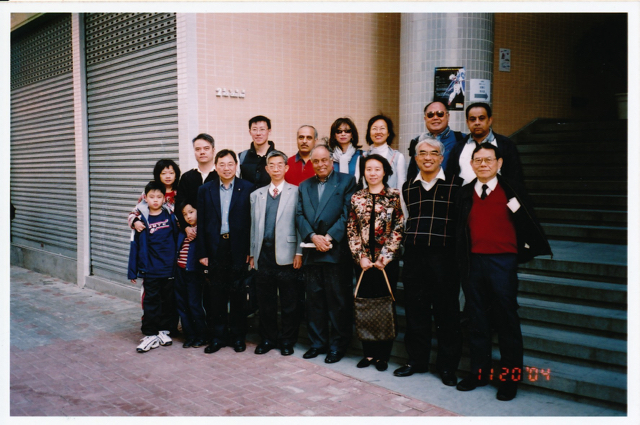 Rotarians & families visiting Youth Outreach's new Headquarters in Sai Wan Ho on 2004.11.20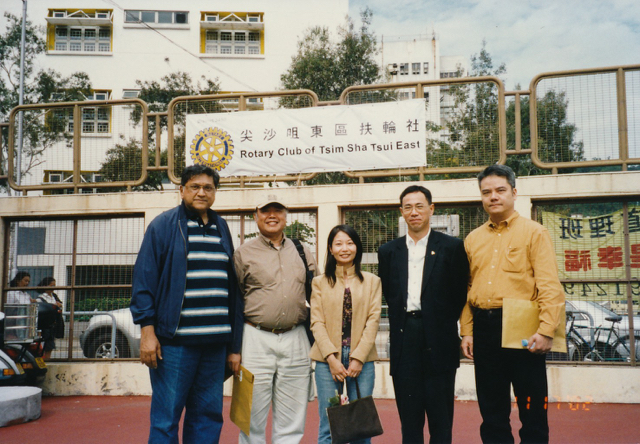 Rotarians attending Bikathon event on 2002.11.17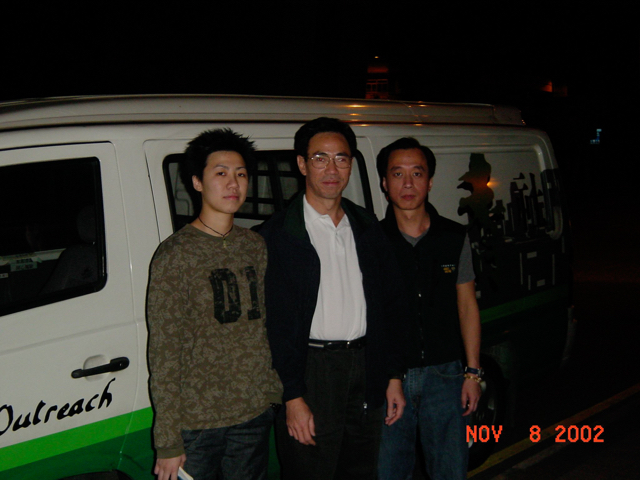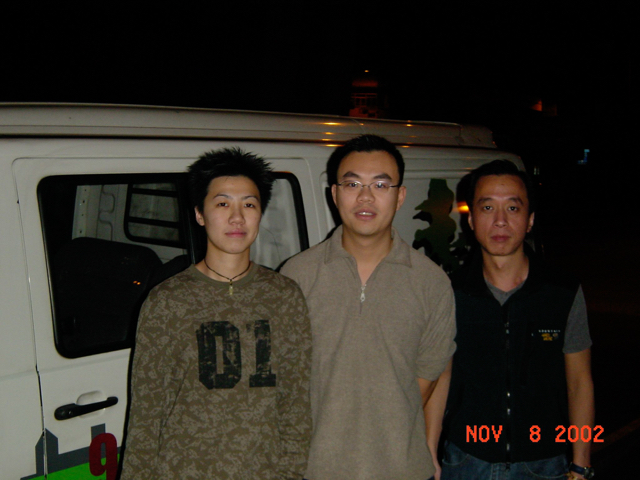 Rotarians with the Social Workers on Night Patrol on 2002.11.08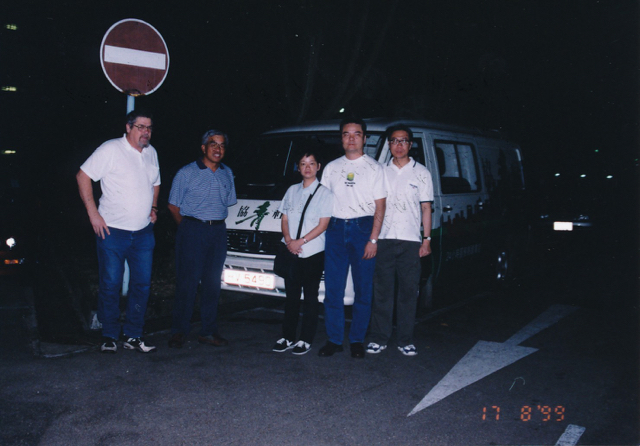 Rotarians on Night Patrol on 1999.08.17