Sun
Mon
Tue
Wed
Thu
Fri
Sat

1

2

3

4

5

6

7

8

9

10

Kowloon Shangri-La Hotel, Hong Kong, Hong Kong

Vicky CHAN & Dennis HO / Interota 2020 Hong Kong

Date :

10 August 2020

11

12

13

14

15

16

17

Kowloon Shangri-La Hotel, Hong Kong, Hong Kong

Ms. Bernice LEE / Emotional Intelligence at the Work Place

Date :

17 August 2020

18

19

20

21

22

23

24

Kowloon Shangri-La Hotel, Hong Kong, Hong Kong

Mrs. Lisa PERRETT / What's the use of Market Research?

Date :

24 August 2020

25

26

27

28

29

30

31
2017.05.15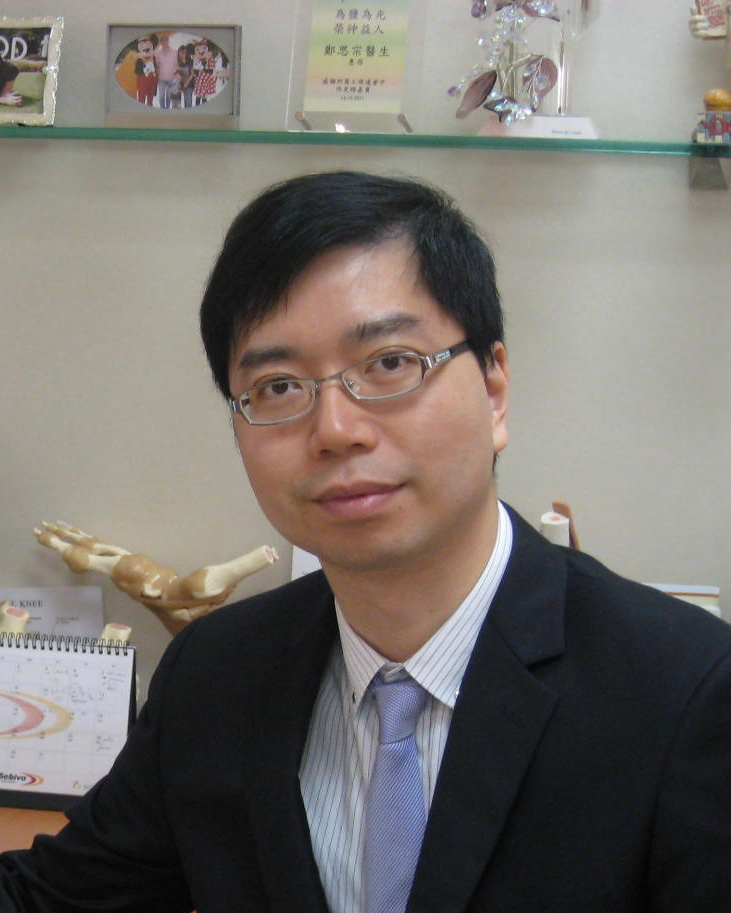 Date
15 May 2017
12:30
-
14:00
Place
Hotel Panorama, 8A Hart Avenue, TST, Kowloon (Exit N1, TST MTR Station) - 8A Hart Ave, Tsim Sha Tsui
Hong Kong

Email
This email address is being protected from spambots. You need JavaScript enabled to view it.
Speaker: Dr. CHENG Sze Chung Andy
Speech Title: Common Sports related Injuries of Knees and Shoulders
Lunch Fee: HKD300
About the Speaker :
Dr. CHENG Sze Chung Andy graduated from the Faculty of Medicine, the University of Hong Kong in 1998.
He received training in specialty of Orthopaedics and Traumatology in Kwong Wah Hospital and attained Fellowship in specialty of Orthopaedics in 2006. During post-fellowship period, he had further training in sports related orthopaedic surgery, arthroscopic surgery and adult joint reconstruction surgery. In 2008, Dr. CHENG went to Netherlands, St. Raboud University Medical Centre, San Antonio Orthopaedic Group, Texas, U.S.A. and Steadman Hawkins Clinic in Vail, Colorado, US.A. to receive training in different aspects of orthopaedic surgery.
Dr. CHENG is now the Consultant Orthopaedic Surgeon in Asia Clinic, Tsim Sha Tsui, Kowloon, Hong Kong and also the Honorary Clinical Assistant Professor, Department of Orthopaedics, The University of Hong Kong. He also pursuits voluntary work as Assistant Superintendent at Hong Kong St. John Ambulance.
All Dates
15 May 2017

12:30 - 14:00