Sun
Mon
Tue
Wed
Thu
Fri
Sat

1

2

3

4

5

6

7

8

9

10

Kowloon Shangri-La Hotel, Hong Kong, Hong Kong

Vicky CHAN & Dennis HO / Interota 2020 Hong Kong

Date :

10 August 2020

11

12

13

14

15

16

17

Kowloon Shangri-La Hotel, Hong Kong, Hong Kong

Ms. Bernice LEE / Emotional Intelligence at the Work Place

Date :

17 August 2020

18

19

20

21

22

23

24

Kowloon Shangri-La Hotel, Hong Kong, Hong Kong

Mrs. Lisa PERRETT / What's the use of Market Research?

Date :

24 August 2020

25

26

27

28

29

30

31
2017.09.25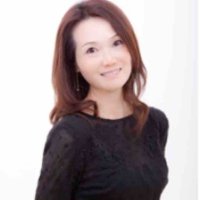 Date
25 September 2017
12:30
-
14:00
Place
Hotel Panorama, 8A Hart Avenue, TST, Kowloon (Exit N1, TST MTR Station) - 8A Hart Ave, Tsim Sha Tsui
Hong Kong

Email
This email address is being protected from spambots. You need JavaScript enabled to view it.
Speaker: PP Shirley LAM
Speech Title: Work in Progress on Boat
Lunch Fee: HKD300
About the Speaker :
Shirley LAM was the Director / Human Resources - Asia for Dell Computer until 2000. She started her own practice, The Leadership Works since then for Leadership Experiential Training Events through signature games, Executive Coaching and Executive Mindfulness Programs.
She is also the Founder of the
Mindulness
event,
Mandala
Party.
She has worked with Senior Executives of MNCs including Ecolab, Mars, Apple,
Pret
A Manger, HSBC, Shell Oil, Legg Mason, Regal, Avnet.
Her values for The Leadership Works are : Play, Love & Mindfulness.
Shirley joined Rotary Club of Causeway Bay for years and was the President in 2015-16.
All Dates
25 September 2017

12:30 - 14:00