Sun
Mon
Tue
Wed
Thu
Fri
Sat

1

2

3

Kowloon Shangri-La Hotel, Hong Kong, Hong Kong

PP Thomas CHAN / Wine Appreciation

Date :

03 August 2020

4

5

6

7

8

9

10

11

12

13

14

15

16

17

Kowloon Shangri-La Hotel, Hong Kong, Hong Kong

Ms. Bernice LEE / Emotional Intelligence at the Work Place

Date :

17 August 2020

18

19

20

21

22

23

24

Kowloon Shangri-La Hotel, Hong Kong, Hong Kong

Mrs. Lisa PERRETT / What's the use of Market Research?

Date :

24 August 2020

25

26

27

28

29

30

31
2017.09.18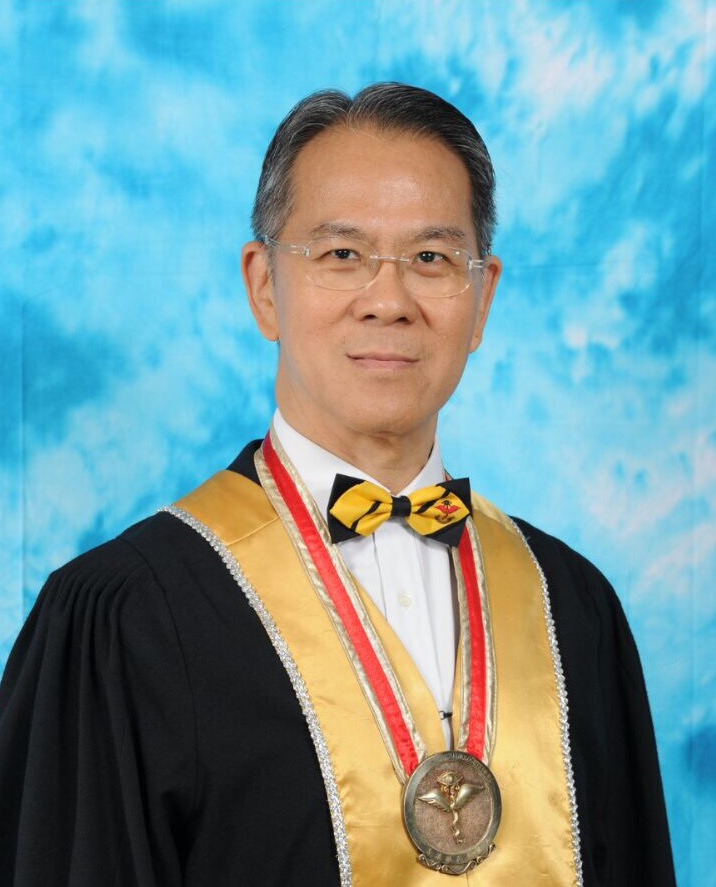 Date
18 September 2017
12:30
-
14:00
Place
Hotel Panorama, 8A Hart Avenue, TST, Kowloon (Exit N1, TST MTR Station) - 8A Hart Ave, Tsim Sha Tsui
Hong Kong

Email
This email address is being protected from spambots. You need JavaScript enabled to view it.
Speaker: Dr. CHOW Pak-Chin BBS JP
Speech Title: How to keep my eyes healthy?
Lunch Fee: HKD300
About the Speaker :
Dr. CHOW has been a full-time practicing ophthalmologist for over 35 years. He is serving in both public and private sectors. Having graduated from the Faculty of Medicine, The University of Hong Kong in 1977, he has since become an Honorary Associate Professor at The University of Hong Kong, Clinical Associate Professor (Honorary) at The Chinese University of Hong Kong, and Visiting Associate Professor at Shantou University, China.

He was the President of the College of Ophthalmologists of Hong Kong from 2013 to 2017.

Dr CHOW founded the Hong Kong Medical Association Charitable Foundation in 2006 which has up to date donated $10 million to various needy people, and he remains the patron of the Foundation. He also founded the Eye Care Charitable Foundation in 2014 providing charity and outreach services including eye operations to the underprivileged and neglected people in Hong Kong, and remains its President.
He is the Honourable Ophthalmologist Ambassador of "Sight First China Action", a blindness eradication campaign which has done more than 5.2 million cataract operations in China over ten years, and several regions, including Tibet, were successfully achieved to be "cataract-blind-free".

He is The Medical Director of The Asian Foundation for the Prevention of Blindness which has done over 500,000 cataract operations in China.
As a Vice Chairman of Project Vision, he puts into action the aim of the organization: to bring self-sustainable cataract extraction programs to the underprivileged rural masses in China which has done over 150,000 cataract operations in China. He has wholly funded and established a Charity Eye Centre in Gansu, China.
For his philanthropic acts, Dr CHOW was awarded the Prevention of Blindness Award and the Distinguished Service Award by the Asia-Pacific Academy of Ophthalmology in 2005 and 2010 respectively. He was awarded the Hong Kong Humanity Award by the Hong Kong Red Cross in 2007, as well as the Hong Kong Loving Hearts Award by Asia Television Ltd in 2012.

Dr CHOW is also recognized for his contributions to advancements in social and national issues. He was appointed a Member of the Chinese People's Political Consultative Conference Gansu Province Committee. He was a Member of the Hong Kong Central Policy Unit from 2003 to 2006, and has since been elected twice to be a Member of the Election Committee responsible for the election of the Chief Executive of Hong Kong.
Dr CHOW was appointed Justice of the Peace (JP) by the Government of the Hong Kong Special Administrative Region in 2013.
In recognition of Dr CHOW's meritorious public and community service, particularly his contribution to the promotion of eye care for the community and the needy, as well as the development of the medical profession, he was awarded the Bronze Bauhinia Star (BBS) by the Government of the Hong Kong Special Administrative Region in 2017.
All Dates
18 September 2017

12:30 - 14:00