Sun
Mon
Tue
Wed
Thu
Fri
Sat

1

2

3

4

5

6

7

8

9

10

Kowloon Shangri-La Hotel, Hong Kong, Hong Kong

Vicky CHAN & Dennis HO / Interota 2020 Hong Kong

Date :

10 August 2020

11

12

13

14

15

16

17

Kowloon Shangri-La Hotel, Hong Kong, Hong Kong

Ms. Bernice LEE / Emotional Intelligence at the Work Place

Date :

17 August 2020

18

19

20

21

22

23

24

Kowloon Shangri-La Hotel, Hong Kong, Hong Kong

Mrs. Lisa PERRETT / What's the use of Market Research?

Date :

24 August 2020

25

26

27

28

29

30

31
2017.10.09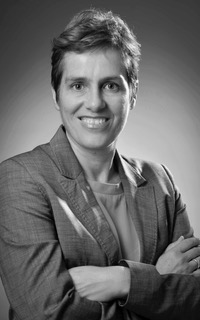 Date
09 October 2017
12:30
-
14:00
Place
Hotel Panorama, 8A Hart Avenue, TST, Kowloon (Exit N1, TST MTR Station) - 8A Hart Ave, Tsim Sha Tsui
Hong Kong

Email
This email address is being protected from spambots. You need JavaScript enabled to view it.
Speaker: Dagmar BOETTGER
Speech Title:- Innovation: Challenges and Mastery
Lunch Fee: HKD300
About the Speaker :
Dagmar worked for 20 years in the field of (Strategic) Human Resources and Change Management, with special focus on leadership and talent development. Her last job was Senior Manager Leadership and Talent Management with a global producer of foil. Before that, she worked for BASF, the global giant for Chemistry, in France, the UK, Germany, Hong Kong and China.
She has always been where change took place: whether in France to enhance cross-selling in the European sales Teams, or in Hong Kong where more needed to be done for the regional talents, she developed the regional leaders's growth program which still exists today. In China, she managed – with her team – to make a former joint venture fit to become one of the most performing and innovative sites in China for BASF.
Dagmar is German, happily married and has three kids.
About the Talk:
"We can't solve the problems of today with the same thinking we used creating them" - Albert Einstein
Everyone can become innovative, everyone can become part of innovation and winning in the innovation game is key to stay in business. We live in a world of disruption: digital transformation will revolution our way of working, production and selling, pollution and climate change is the main concern according to a recent World Economic Forum Research. With China moving into global impact, Hong Kong will need to learn to innovate its place in the world and find new ways to develop products and services which people will need in tomorrow's world.

In her talk, Dagmar would like to show you how you can lead your comoany into higher levels of product innovation. And how to remove barriers to innovation and change.
All Dates
09 October 2017

12:30 - 14:00