Sun
Mon
Tue
Wed
Thu
Fri
Sat

1

2

3

4

5

6

7

8

9

10

Kowloon Shangri-La Hotel, Hong Kong, Hong Kong

Vicky CHAN & Dennis HO / Interota 2020 Hong Kong

Date :

10 August 2020

11

12

13

14

15

16

17

Kowloon Shangri-La Hotel, Hong Kong, Hong Kong

Ms. Bernice LEE / Emotional Intelligence at the Work Place

Date :

17 August 2020

18

19

20

21

22

23

24

Kowloon Shangri-La Hotel, Hong Kong, Hong Kong

Mrs. Lisa PERRETT / What's the use of Market Research?

Date :

24 August 2020

25

26

27

28

29

30

31
2018.03.12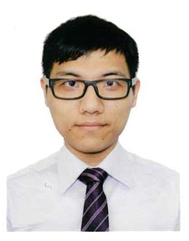 Date
12 March 2018
12:30
-
14:00
Place
Hotel Panorama, 8A Hart Avenue, TST, Kowloon (Exit N1, TST MTR Station) - 8A Hart Ave, Tsim Sha Tsui
Hong Kong

Email
This email address is being protected from spambots. You need JavaScript enabled to view it.
Speaker: Mr. John LAW
Speech Title: How YM Balloon Empowers Hearing Impaired Youths

Lunch Fee: HKD300
About the Speaker :
Mr. LAW Ka-Hing John, Assistant Service Development Officer, Knowledge Management and Strategy Section, Chinese YMCA of Hong Kong
John received his bachelor degree in Sociology at CUHK. He begins his career in Chinese YMCA of Hong Kong (YMCA) since April, 2016. His major duties include providing administrative support to Knowledge Management and Strategy Section (KMS), seeking possible business partners for YM Balloon and carrying out balloon related services.
As supported by YMCA and "Enhancing Employment of People with Disabilities through Small Enterprise Project" of Social Welfare Department, YM Balloon is established at May, 2015 and employed 3 balloon artists at the meantime, 2 of them are deaf youths.
One of the characters of KMS is to facilitate YM Balloon's operation and develop possible products for its business growth. Therefore, John and his team have sought for various channels to boost the revenue of YM Balloon.
Funding schemes from government and corporations are vital to sustain our business. Thankfully, John and his team have approached Home Affairs Bureau (HAB). As commissioned by HAB, YMCA acted as operator of "Trial Scheme for an On-site Training Programme to Ethnic Minorities", and YM Balloon became major social enterprise partner in offering training places for EM youths. From Christmas vacation in 2016 and summer holiday in 2017, more than 40 Pakistani and Indian youths received training in YM Balloon and 33 of them completed 120 hours on-site training. Upon their convincing completion rate, YM Balloon has received considerable sum of allowance for offering training seats.
Moreover, YMCA has launched "Y-Care" Corporate Social Responsibility Scheme at 2015, which enabling us to seize the opportunity in approaching different corporations. At 2016, founder of YM Balloon, Mr. Verdi Lai, and John have jointly worked out the proposal of "Hang Seng – YMCA Balloon Twisting Programme for SEN student", which succeeded receiving full support from Hang Seng Bank. Up to February 2018, more than 200 SEN students (Mainly with ADHD, SLD or hearing impairment) from 24 secondary schools received balloon training by YM Balloon.
During 3-year business, YM Balloon has employed 14 deaf youths (both part time and full time) and generated more than $1 million revenue by their professional balloon-art skills. John and his team believe that, the unique service packages and passion of balloon artists are impressive to potential clients and they are ready for challenges in coming 3 or even more years.
Abstract
Establishing social enterprise is a prevailing trend nowadays. What if a social enterprise employing death youths and promoting balloon-art at the same time? That is YM Balloon! YM Balloon is the first balloon-art social enterprise employing hearing impaired youths and train them into professional specialists in balloon arts.
In this presentation, Mr. John Law is going introduce their highlighted services, namely balloon-arts decorations, volunteering workshops and balloon artist on-the-spot twisting service.
During a year-long training, most of their balloon artists are capable to deliver the above services independently. And one of their colleagues would grab this chance to demonstrate his talent in balloon art by making their famous balloon cartoon product.
All Dates
12 March 2018

12:30 - 14:00