Sun
Mon
Tue
Wed
Thu
Fri
Sat

1

2

3

4

5

6

7

8

9

10

Kowloon Shangri-La Hotel, Hong Kong, Hong Kong

Vicky CHAN & Dennis HO / Interota 2020 Hong Kong

Date :

10 August 2020

11

12

13

14

15

16

17

Kowloon Shangri-La Hotel, Hong Kong, Hong Kong

Ms. Bernice LEE / Emotional Intelligence at the Work Place

Date :

17 August 2020

18

19

20

21

22

23

24

Kowloon Shangri-La Hotel, Hong Kong, Hong Kong

Mrs. Lisa PERRETT / What's the use of Market Research?

Date :

24 August 2020

25

26

27

28

29

30

31
2018.02.05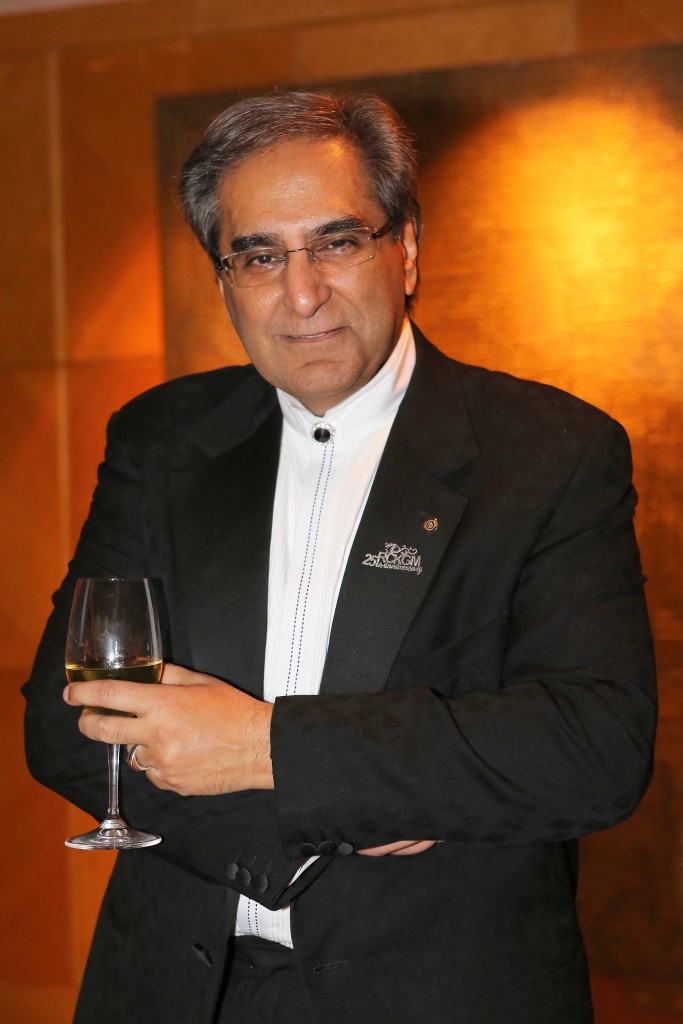 Date
05 February 2018
12:30
-
14:00
Place
Hotel Panorama, 8A Hart Avenue, TST, Kowloon (Exit N1, TST MTR Station) - 8A Hart Ave, Tsim Sha Tsui
Hong Kong

Email
This email address is being protected from spambots. You need JavaScript enabled to view it.
Speaker: PDG David HARILELA
Speech Title: THE ONE Humanitarian Award and Rotary Global Rewards Program
Lunch Fee: HKD300
About the Speaker :
DAVID HARILELA - businessman, family man and philanthropist
Academic and Professional Background
David received a degree in Business Administration from the University of Southern California (USC) in Los Angeles, USA. He also hails from the renowned Diocesan Boys School (Class of '67) and finished his A-levels in HK.
He was also recently honored with a Doctorate from City University.
David is currently the CEO of his own group of companies and Director in the following companies:
CEO, Harilela George Ltd (HGL)
Director, Harilela Hotels Limited
He began his career training in the hotel field, before launching his own trading business under the company HGL, a vehicle which he used to launch and secure the first international multi-category license for the World Cup (a first ever by an Asian company) for regions including Europe, Africa, the Middle East and Mexico. David is considered a licensing expert and has undertaken projects with prestigious companies including Disney, Warner, Sesame Street, Noddy and Batman, to name a few. He built his business from scratch and bought out his Family's Trading business for HK$11 million when he had only HK$30000 in his pockets in 1984. For more please visit www.dharilela.com
He has also worked with many exciting pioneers and household names such as Tommy Hilfiger and Steffi Graf. His group activities cover many areas such as hotels, properties, trading and he is also the inventor of novel products such as the Magic Stirrer, Time Jammer and many more. He also was once a Director of a listed company Vision Tech International Holdings Limited (Stock code: 922) in 2008-09.
Rotary Services
David hails from a Rotarian family and all his uncles, as well as his father, were all Past Presidents of their individual clubs. His uncle Dr. the Hon Hari Harilela is also a PDG having served as Governor of our District in 1965-1966
David joined the Rotary Club of Golden Mile in July 1999 and has served on the club board in various capacities since then and was Club President from 2006-2007 as a "Lead the Way" President.
Significant Rotary Awards at Club, District & International Level
He was awarded "President of the Year" and "Rotary Club of the year" honors by PDG Tony Wong in 2007.
He was awarded the Certificate of Recognition by DG Gloria for "Outstanding Leadership and Devoted Service." He also received the Four Avenues of Service Citation for Individual Rotarians from RIP Bhichai Rattakul.
He was District Governor of D3450 for the year 2011-12 and believes in thinking outside of the box and has implemented different PR to promote others to join Rotary and his year book "Embracing Humanity" is a collection of stories on the "good that Rotarians do" and is an ideal book to introduce Rotary to outsiders and those interested in joining Rotary.
In 2013, David was honored to be appointed as the Rotary Public Image Coordinator for Zone 10B for a period of 3 years by the Rotary International President Sakuji Tanaka. Being a RPIC, David will be responsible to promote and support Rotary's effort to 'End Polio Now', also to support Rotary's 108th anniversary and increase positive media coverage for Rotary. He has secured
Donnie Yen to be Rotary's This Close ambassador and this has attracted so much attention to Rotary- over 2300 likes were registered on Facebook in 2 days after this launch.
In 2013 and 2014, David had the honor to have been asked by two Rotary International Presidents to represent them at District Conferences in Australia and the Philippines.
PDG David is now fully committed to his pet project THE ONE, an annual international Humanitarian award, with which he seeks to find and honor the Mother Teresa's of tomorrow every year and also to exposing and enhancing the image of D3450 internationally.
THE ONE rewards the angels of the world with cash awards totaling US$250000 per year –US$100000 for the winner and US$50000 for the 3 finalists; so many lives are changed in one stroke. The PR achieved by the ONE is amazing and over US$567000 worth of Media coverage was achieved within the 1st week after the Gala Dinner- most of which was all free.
Donnie Yen, the superstar of action cinema, is also the Ambassador for THE ONE, and his participation and support has been wonderful for Rotary as he continues to attract thousands.
In 2017, Rotary International honored PDG David with the highest individual award "Service Above Self Award" to recognize his commitments to helping others.
David the Artist
David is also a talented singer. His background has been his commitment to entertaining others with his kind of Rock music.
He has also entertained over 7 million people in South China when he sang live from his own D3450's District Conference live on TVB to raise HK$900000 for the needy in HK and to expose Rotary to the HK and S. China populace through this performance.
Among his many stage performances David has rocked on stage with his band as 2nd Act for The Beach Boys and Blondie.
David is also a songwriter and has written over 12 songs and continues to dabble at this when time allows him this luxury.
He has donated his own composition "Daddy Oh Daddy" to "Giving back Foundation" and it's documentary as his way of giving back.
Non-Rotary Community & Service Work
Apart from his service in Rotary, David also serves the following charitable bodies:
Past Director and currently Vice-Patron – The Community Chest of Hong Kong
Founder & Trustee – The George & Chandra Harilela Foundation
Chairman & Trustee – Kanya Daan Trust
Co-Founder – Indian Community Group
He is Advisor for Brand America Inc, and an Ambassador for the University of Southern California and also sits on the Executive committee of the USC Alumni Association (HK) Ltd. He is also an Advisor for HKWeCare- an organization working to bring out and promote the positive elements of HK
David has a great love and passion for Rotary and dedicates a major part of his working day to the cause. He views Rotary as a true non-profit charity where almost every cent raised is given to help others. David believes that there is never enough money to cure the world's ills and that all monies raised should go towards the cause. One of his favorite mottos is, "Do nothing less than your best."
Looking towards the future, David is working hand in hand with his successors to provide continuity and sustainability in every field – for him, working together means that any obstacle can be overcome.
His philosophy is, "in the end the love you take is equal to the love you give."
All Dates
05 February 2018

12:30 - 14:00