Sun
Mon
Tue
Wed
Thu
Fri
Sat

1

2

3

4

5

6

7

8

9

10

Kowloon Shangri-La Hotel, Hong Kong, Hong Kong

Vicky CHAN & Dennis HO / Interota 2020 Hong Kong

Date :

10 August 2020

11

12

13

14

15

16

17

Kowloon Shangri-La Hotel, Hong Kong, Hong Kong

Ms. Bernice LEE / Emotional Intelligence at the Work Place

Date :

17 August 2020

18

19

20

21

22

23

24

Kowloon Shangri-La Hotel, Hong Kong, Hong Kong

Mrs. Lisa PERRETT / What's the use of Market Research?

Date :

24 August 2020

25

26

27

28

29

30

31
2018.03.19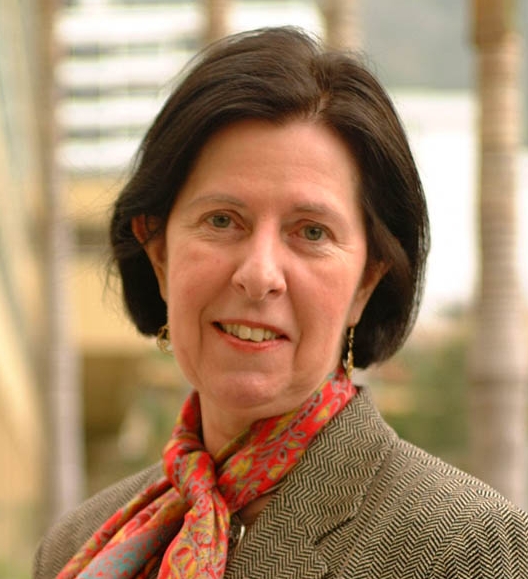 Date
19 March 2018
12:30
-
14:00
Place
Hotel Panorama, 8A Hart Avenue, TST, Kowloon (Exit N1, TST MTR Station) - 8A Hart Ave, Tsim Sha Tsui
Hong Kong

Email
This email address is being protected from spambots. You need JavaScript enabled to view it.
Speaker: Dr. Gillian BICKLEY
Speech Title: Achieving the Dream of Book-Publication
Lunch Fee: HKD300
About the Speaker :
Dr. Gillian BICKLEY
PhD (Leeds), M.Litt, BA(Hons), CertEd (Brist); FRSA

,
Writer, Co-Publisher and Co-Director of Proverse Hong Kong; Co-Founder and Administrator of the annual International Proverse Literary Prizes.
Dr Gillian Bickley, born and educated in the UK, first came out to Hong Kong as a lecturer in English Literature at the University of Hong Kong and has also been a full-time faculty member at the University of Lagos, Nigeria and the University of Auckland, New Zealand. Some ten years ago she completed 22 years as Associate Professor at Hong Kong Baptist University and since then, has devoted herself to further research into aspects of 19th Century Hong Kong, to writing and publishing. She is a Vice-President of the Royal Asiatic Society Hong Kong.
With her husband, Dr Verner Bickley MBE, she has founded two annual international literary prizes, administered from Hong Kong, for unpublished writing submitted in English. They are The Proverse Prize for book-length non-fiction, fiction or poetry (established in 2008) and The Proverse Poetry Prize (single poems) (established in 2016).
Through the joint efforts of Dr Gillian Bickley and Dr Verner Bickley since about 2008, around 50 writers, aged from twenty-four years old to about fifty plus years old, from a wide variety of backgrounds, have achieved their dream of being published in book form for the first time. Thirteen writers have won the Proverse Prize, five of whom have not had English as their mother-tongue. As of 18 April, when the second Proverse Poetry Prize Anthology will be published, over 70 poets from several countries will have had one or more poem published in the two Proverse Poetry Prize Anthologies to date.
Dr Bickley has written or edited several non-fiction books with a Hong Kong focus in different fields:
The Golden Needle: The Biography of Frederick Stewart, 1836-1889 (founder of Hong Kong Government Education), Hong Kong Baptist University and David C. Lam Institute for East-West Studies, 1997;
Hong Kong Invaded! A '97 Nightmare, University of Hong Kong Press, Hong Kong, 2001;
The Development of Education in Hong Kong, 1841-1897: as revealed through the Early Education Reports of the Hong Kong Government, 1848-1896, Proverse Hong Kong, Hong Kong, 2002;
The Stewarts of Bourtreebush, Centre for Scottish Studies, University of Aberdeen, Scotland, 2003;
A Magistrate's Court in 19th Century Hong Kong: Court in Time, Proverse Hong Kong, first edition, 2005; second edition, 2009;
The Complete Court Cases of Magistrate Frederick Stewart, Proverse Hong Kong, 2008;
In Time of War (in collaboration with Richard Collingwood-Selby), an edition based on the writings of Henry C.S. Collingwood-Selby (1898-1992), Lieutenant Commander in the Royal Navy, Proverse Hong Kong, 2013;
Through American Eyes: The Journals (1859-1860) of George Washington (Farley) Heard (1837-1875), Proverse Hong Kong, 2017.
Dr Gillian Bickley is also a well-published and prize-winning poet. Her poetry collections include:
For the Record and other Poems of Hong Kong (2003),
Moving House and other Poems from Hong Kong (2005),
Sightings (2007),
China Suite (2009),
Perceptions (2012)
Over the Years (2017) (a selection from her previously published work, selected by Verner Bickley).
Poems/Poeme (a bilingual English-Romanian selection, published in Romania by Editura Academiei Orient-Occident, 2016).
Two collections – Moving House and For the Record – have been translated and published in Chinese (2008, 2010);
Individual poems have been published in Arabic, Catalan, Chinese, Czech, French, German, Romanian, Turkish and other languages.
As co-ordinator of literary activities for the English-Speaking Union Hong Kong, a non-profit registered educational charity, she has led reading appreciation sessions which are open to the community and is one of the visitors who delivers reading and speaking courses at local schools. She has given teacher-training sessions relative to the English solo-verse speaking classes of the Hong Kong Schools Music and Speech Association's annual festival.
She has worked with the Gifted Education Section of the Education Bureau to encourage creative writing among students. On a freelance basis, she has taught creative reading / writing courses at the Hong Kong Academy for Gifted Education (HKAGE), Discovery College Discovery Bay, and at the University of Hong Kong School for Professional and Continuing Education (HKU SPACE).
She has been a guest lecturer on poetry at Lingnan University Community College and Beacon College Hong Kong and introduced the Proverse Literary Prize at the Open University of Hong Kong.
She has given talks on getting creative work published at Hong Kong Baptist University and United International College Zuhai.
Please see: https://buenglish.files.wordpress.com/2013/04/gillian-bickley.pdf
Her creative reading / writing course at HKU SPACE continues to be offered.
Abstract
Dr Gillian Bickley will introduce the Proverse Prize for book-length unpublished non-fiction, fiction or poetry submitted in English and the Proverse Poetry Prize for single poems submitted in English. She will explain the rationale for the creation of the two prizes, their successes and aspirations and describe some of the winning writers and their works to date. She will be happy to answer questions. She will also briefly introduce her most recent book, Through American Eyes: The Journals (1859-1860) of George Washington (Farley) Heard (1837-1875), who in 1859 travelled to Beijing as a member of the American legation tasked with the ratification of the Sino-American treaty.
All Dates
19 March 2018

12:30 - 14:00