Sun
Mon
Tue
Wed
Thu
Fri
Sat

1

2

3

4

5

6

7

8

9

10

Kowloon Shangri-La Hotel, Hong Kong, Hong Kong

Vicky CHAN & Dennis HO / Interota 2020 Hong Kong

Date :

10 August 2020

11

12

13

14

15

16

17

Kowloon Shangri-La Hotel, Hong Kong, Hong Kong

Ms. Bernice LEE / Emotional Intelligence at the Work Place

Date :

17 August 2020

18

19

20

21

22

23

24

Kowloon Shangri-La Hotel, Hong Kong, Hong Kong

Mrs. Lisa PERRETT / What's the use of Market Research?

Date :

24 August 2020

25

26

27

28

29

30

31
2020.03.16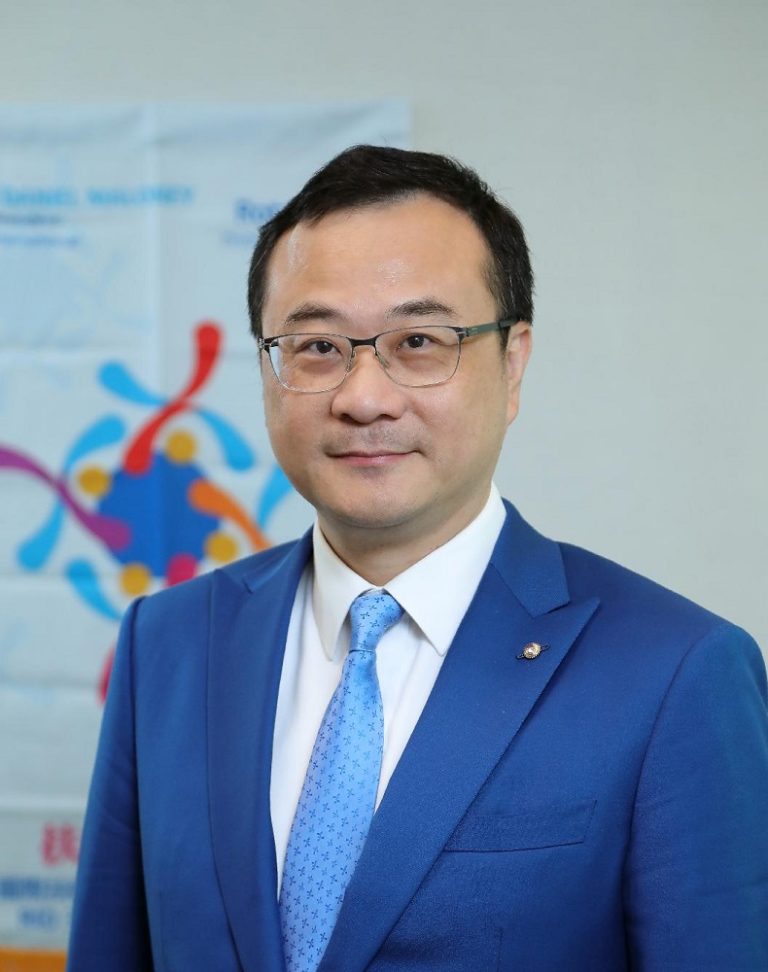 Date
16 March 2020
12:45
-
14:00
Place
Hotel Panorama, 8A Hart Avenue, TST, Kowloon (Exit N1, TST MTR Station) - 8A Hart Ave, Tsim Sha Tsui
Hong Kong, Hong Kong

Email
This email address is being protected from spambots. You need JavaScript enabled to view it.
Speaker: DG Wilson CHENG
Speech Title: Rotary Connects the World
Lunch Fee: HKD330
About the Speaker :
Partner, SCS Global Audit & Co, Global, since 2003
Director, SCS Global Consulting (HK) Ltd., since 2003
Director, D & N (HK) Ltd, since 2011
President, Rotary Club of Kowloon Tong, 2012-13
Assistant Governor, Area 8, 2014-15
Chairman, Intercity Meeting, 2014-15
Chairman, District Peace Committee, 2015-16
Mr. Wilson CHENG obtained the Bachelor Degree in History & Political Science at the University of Hong Kong in 1989. His subsequent job opportunities lied in Japan in the securities and hi-tech consultation sectors, where he could take the chance to complete a course on Japanese language and business studies at the Keio University in 1991.
On return to Hong Kong, Mr. CHENG took further studies leading to the award of MBA in Banking and Finance by the University of Hull in 1999 and professional accounting by the City University of Hong Kong in 2000. Public accounting services then became Mr. CHENG's business focus. His professionalism has been demonstrated by meeting the qualification of Certified Public Accountant since 2002 and Certified Tax Advisor since 2004. His expertise further developed in that he was the founding partner of the SCS Global Consulting (HK) Limited and the SCS Global Audit & Company, where he has respectively been a Director and a Global Partner since 2003.
Mr. CHENG's Rotary days were given birth in 2009 when he was a chartered member of the Rotary Club of Kowloon Tong. He assumed the Presidency of the Club in 2012-13, and took the office of Assistant Governor of Area 8 in 2014-15. His dedication for Rotary services had been diversified as illustrated by various well recognized commitments, including his award of Outstanding President, his establishment of Matching Grant in support of Water Project of Area 8, his participation in staging school debate competition, his assistance in assessing District Grants, and his membership in District Conference Organizing Committee. Moreover, he chaired the organizing of the Intercity Meeting and co-chaired the District Foundation Lunch in 2014-15 and then chaired the District Peace Committee in 2015-16.
Mr. CHENG became the District Governor of District 3450, Rotary International in 2019-20.
All Dates
16 March 2020

12:45 - 14:00