Sun
Mon
Tue
Wed
Thu
Fri
Sat

1

2

3

4

5

6

7

8

9

10

Kowloon Shangri-La Hotel, Hong Kong, Hong Kong

Vicky CHAN & Dennis HO / Interota 2020 Hong Kong

Date :

10 August 2020

11

12

13

14

15

16

17

Kowloon Shangri-La Hotel, Hong Kong, Hong Kong

Ms. Bernice LEE / Emotional Intelligence at the Work Place

Date :

17 August 2020

18

19

20

21

22

23

24

Kowloon Shangri-La Hotel, Hong Kong, Hong Kong

Mrs. Lisa PERRETT / What's the use of Market Research?

Date :

24 August 2020

25

26

27

28

29

30

31
Weekly Meeting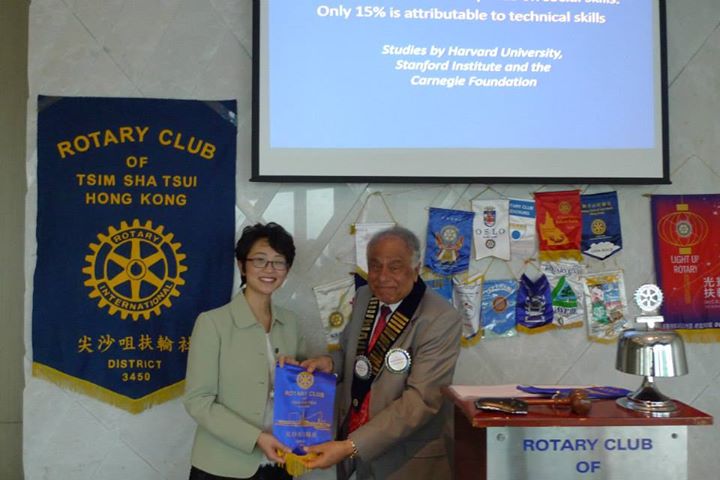 Date
02 March 2015
12:45
-
14:00
Place
Hotel Panorama - Hotel Panorama By Rhombus, 8A Hart Avenue, Tsim Sha Tsui
Hong Kong

Speaker: Ms. Bernice LEE
Topic: Manners Education for Today's Youth
About the Speaker: The Etiquette & Leadership Institute
About the Speaker:
Ms. Bernice LEE is the founder of ELI, The Etiquette & Leadership Institute. She is an interview coach and Hong Kong's only U.S.-certified children's etiquette consultant. Since starting in 2014, she has taught over 400 students.
Ms. LEE founded ELI to foster good manners and positive leadership traits in young people. Her mission is to instil them with poise and confidence by teaching them how to handle social situations with dignity and grace. Her vision: to create communities of friendliness, courtesy and respect.
Ms. LEE is a graduate of Yale and Cornell. She has 10 years of corporate experience, including 7 years in human resources at General Mills and Fidelity Investments.
All Dates
02 March 2015

12:45 - 14:00