Sun
Mon
Tue
Wed
Thu
Fri
Sat

1

2

3

4

5

6

7

8

9

10

Kowloon Shangri-La Hotel, Hong Kong, Hong Kong

Vicky CHAN & Dennis HO / Interota 2020 Hong Kong

Date :

10 August 2020

11

12

13

14

15

16

17

Kowloon Shangri-La Hotel, Hong Kong, Hong Kong

Ms. Bernice LEE / Emotional Intelligence at the Work Place

Date :

17 August 2020

18

19

20

21

22

23

24

Kowloon Shangri-La Hotel, Hong Kong, Hong Kong

Mrs. Lisa PERRETT / What's the use of Market Research?

Date :

24 August 2020

25

26

27

28

29

30

31
Weekly Meeting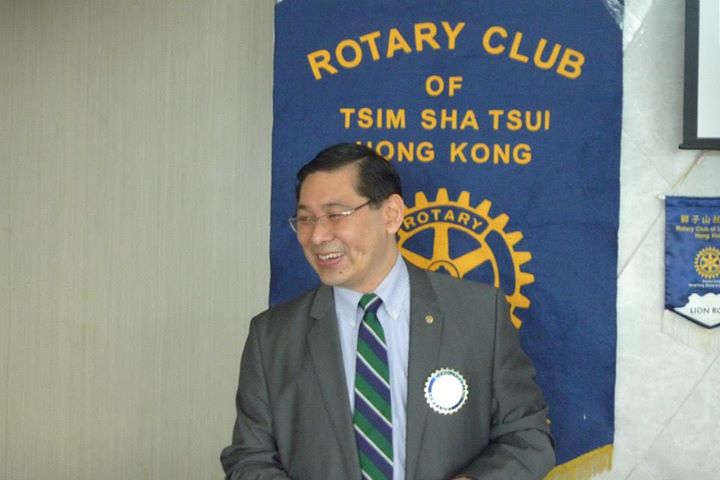 Place
Hotel Panorama - Hotel Panorama By Rhombus, 8A Hart Avenue, Tsim Sha Tsui
Hong Kong

Speaker: PE Nicholas MAK
Topic: Be a Gift to the World
About the Speaker: Rotary Club of Tsim Sha Tsui
About the Speaker:
Mr. Nicholas MAK obtained his Mechanical Engineering degree in Australia and completed his engineering training in the Royal Australian Navy. He joined the hotel industry and worked in various hotels as the Head of Engineering in Hong Kong and China. His most recent hotel job was at the InterContinental Hong Kong where he was the Director of Engineering and Area Engineer, Hong Kong and Macau. In his regional role he was responsible for providing advice on engineering policies, systems and programs and the development of engineers in the region through mentoring and coaching guidance.

Nicholas joined EC Harris and he was the Asset Manager at the Hong Kong and Shanghai Banking Corporation Main Building in Hong Kong. He was responsible for leadership and management of all service lines (Facilities Management, Project Management, Risk and Safety, Environmental, Communications, Cost and Commercial) in the HSBC Main Building. Projects he has successfully led include a major MEP Critical Systems upgrade, Workplace and Meeting room strategy optimisation, development of long term CAPEX investment / Evergreening plans and enhancement of cleaning performance.

Nicholas was seconded to HSBC and acted as client representative for high profile special projects where he utilised his stakeholder management skills to achieve superior outcomes.

Nicholas led the Mergers and Acquisition integration of an international retail project management company into EC Harris and is currently working on Business Advisory projects for various clients from the hotel, CRE and commercial sectors.
Nicholas is a Past President of Toastmasters Club of HK Institution of Engineers. He joined Rotary Club of Tsim Sha Tsui in January 2012 and is currently the President-Elect of Rotary Club of Tsim Sha Tsui.