Sun
Mon
Tue
Wed
Thu
Fri
Sat

1

2

3

4

5

6

7

8

9

10

Kowloon Shangri-La Hotel, Hong Kong, Hong Kong

Vicky CHAN & Dennis HO / Interota 2020 Hong Kong

Date :

10 August 2020

11

12

13

14

15

16

17

Kowloon Shangri-La Hotel, Hong Kong, Hong Kong

Ms. Bernice LEE / Emotional Intelligence at the Work Place

Date :

17 August 2020

18

19

20

21

22

23

24

Kowloon Shangri-La Hotel, Hong Kong, Hong Kong

Mrs. Lisa PERRETT / What's the use of Market Research?

Date :

24 August 2020

25

26

27

28

29

30

31
2015.01.12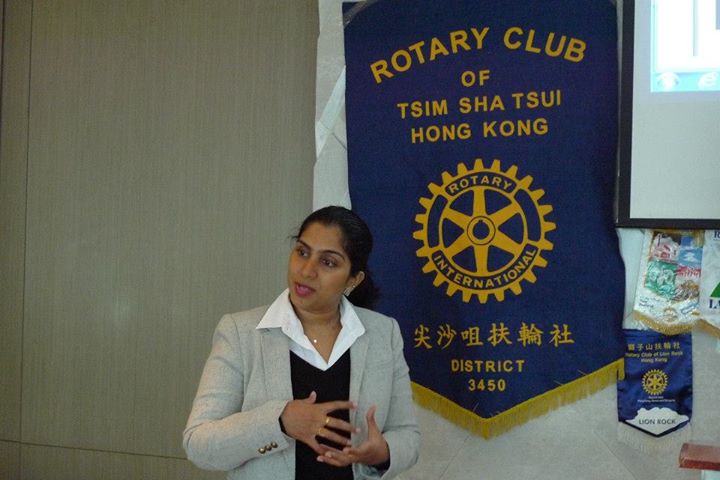 Place
Hotel Panorama - Hotel Panorama By Rhombus, 8A Hart Avenue, Tsim Sha Tsui
Hong Kong

Speaker: Ms Sripriya GANESAN
Topic: Product Design
About the Speaker: Folklore HK
About the Speaker:
Sripriya GANESAN
An Architect by profession founded Folklore HK in 2012 truly because of her passion for Art & indigenous art forms.
Coming from a family of creative people, she wanted to create a platform for designers to collaborate and design unique pieces to be translated into reality using the unique art forms. Thus began her journey through the inception of Folklore HK.

About Folklore HK - FHK
"We Design. We Create"
FHK, a Design Studio showcasing Handmade Home Decor and Jewelry. Based in Hong Kong, Folklore's team designs each and every piece, which are then handcrafted by a select group of artisans.
Creativity and Craftsmanship is what sets them apart as each of their pieces are one of a kind. The artisans they work with are masters in their field and are a part of an exclusive community to whom they strive to make a difference to.
Their mission is to create unique designs and creations, which every person is proud to own.