Sun
Mon
Tue
Wed
Thu
Fri
Sat

1

2

3

4

5

6

7

8

9

10

Kowloon Shangri-La Hotel, Hong Kong, Hong Kong

Vicky CHAN & Dennis HO / Interota 2020 Hong Kong

Date :

10 August 2020

11

12

13

14

15

16

17

Kowloon Shangri-La Hotel, Hong Kong, Hong Kong

Ms. Bernice LEE / Emotional Intelligence at the Work Place

Date :

17 August 2020

18

19

20

21

22

23

24

Kowloon Shangri-La Hotel, Hong Kong, Hong Kong

Mrs. Lisa PERRETT / What's the use of Market Research?

Date :

24 August 2020

25

26

27

28

29

30

31
2014.02.17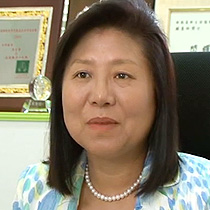 Date
17 February 2014
12:45
-
14:00
Place
Hotel Panorama - Hotel Panorama By Rhombus, 8A Hart Avenue, Tsim Sha Tsui
Hong Kong

Speaker: Dr. Margaret CHUNG
Topic: 1st Regeneration Marathon on 2014.03.22

About the Speaker: Regeneration Charity Fund

About the Speaker:
For the past 30 years, Dr Chung stands out as a leading professional in forensic science for her accomplishments in forensic document and handwriting. She is the first Chinese female in this field in Hong Kong. When she joined the Forensic Science Division of the Hong Kong Government Laboratory in 1983, she pioneered research in forensic handwriting with Mr. S.C. Leung and published a series of theses on the topic. In 1988, she won the PW Allen Award for the Best Original Research Paper and obtained the Diploma in Document and Handwriting Examination, awarded by the Forensic Science Society of UK. Subsequently, she became Corresponding Member of the American Society of Questioned Document Examiners.
Since 1990, Dr. Chung started promoting integration of Chinese and Western Medicine in treating chronic disease and cancer. She has also done a lot of research into integration of Natural Medicine with Chinese and Western Medicine. In 2009, she was awarded the Outstanding Natural Medicine Professional Award and was named one of the « 2009 Hundred Chinese Outstanding Inventors » by the China Ministry of State Intellectual Property. Equally outstanding, if not more, is her contribution to changing the social landscape for those who are chronically ill and those who are disabled from the lower income segment of the society. Inspired by her Christian faith, she has worked tireless for the past 20 years to improve their welfare. Compassion for the plight of these less fortunately people drove Dr Chung to found the "Regeneration Society" which provides various services and promotes mutual assistance among fellow patients. One of the most meaningful events is the annual selection of the "Ten Outstanding Warriors of Regeneration Award" launched in 1996, to recognize the chronically disabled for their resilience, perseverance and firm determination, and to encourage both sick and healthy people to be optimistic and positive at times of adversity. The Amazing Grace Holistic Health Care Centre, a social enterprise founded by Dr Chung in 2007, helps patients in pain relief, promotes preventive medicine and creates job opportunities for rehabilitated patients and their families.
Since 2009, Dr Chung and a group of ardent supporters have been actively working towards setting up the "Regeneration Charity Fund". Their mission is to sustain the concept of "regeneration", to develop integrated service centres and mobile centres – "Regen Stations" - in all the 18 districts of Hong Kong. This will improve the holistic health and quality of life of Hong Kong people in various aspects of physical, mental, social and spiritual health. This holistic medical and health care program, which caters to not just physical health, but also mental, social and spiritual health, offers a service which the existing health care system does not provide.
Besides the Regeneration Society, Dr. Chung is also the co-founder of the Hong Kong Arthritis and Rheumatism Foundation and the founding advisor of the Kwong Wah Hospital Pain Relief Society. Her close contact with patients suffering from different illnesses and with mutual help organizations ensures that support is made available to sick people in different sectors of the community. Her greatest wish is for every person to stay healthy and happy throughout his or her life.
Academic Qualifications:
- Doctor of Philosophy (PhD) (in Organic Chemistry), HKU
- Bachelor of Science (BSc), HKU
Professional Membership & Qualifications:
- Chartered Chemist, Royal Society of Chemistry (UK)
- Corresponding Member, American Society of Questioned Document Examiners (USA)
- Diploma in Document Examination, Forensic Science Society (UK)
- Member, Royal Society of chemistry (UK)
- Member, Forensic Science Society (UK)
- Public Nutritionist, High Level Occupational Qualification Certificate (China)
Current Positions:
- Honorary President, American Institute of Natural Medicine
- Founder and Director, Amazing Grace Holistic Health Care Center.
- Director and Biomedicine Consultant, GeneLife Biomedicine International Limited
- Biomedicine Consultant, GeneLife Biomedicine Research Group
- Senior Natural Medicine Therapist, Amazing Grace Holistic Health Care Center
Awards
- Outstanding Women Entrepreneurs Award, 2011
- The Third Hong Kong Humanity Award (Red Cross), 2010
- Distinguished Alumni, Faculty of Science, University of Hong Kong, 2009
- Ten Outstanding Volunteers (The 3rd HK Volunteer Award, AVS), 2009
- Hundred Chinese Outstanding Inventors (China Ministry of State Intellectual Property), 2009
- Outstanding Natural Medicine Professional Award (The 3rd World Conference of Natural Medicine Award Judging Panel), 2009
- Ten Outstanding Young Person, Hong Kong (Hong Kong Junior Chamber of Commerce), 1996
- Ten Outstanding Young Woman Volunteers (YWCA and Radio Hong Kong), 1993
- PW Allen Award (Best Original Research Paper, Forensic Science Society, UK), 1988
All Dates
17 February 2014

12:45 - 14:00