Sun
Mon
Tue
Wed
Thu
Fri
Sat

1

2

3

4

5

6

Kowloon Shangri-la Hotel, Hong Kong, Hong Kong

PP Thomas CHAN / Wine Appreciation

Date :

06 April 2020

7

8

9

10

11

12

13

14

15

16

17

18

19

20

Kowloon Shangri-la Hotel, Hong Kong, Hong Kong

Dr. Csaryne WAN / Journey to the "East Meets West"

Date :

20 April 2020

21

22

23

24

25

26

27

Kowloon Shangri-la Hotel, Hong Kong, Hong Kong

Ms. Maiko YAHAGI / Building Mindful Wealth

Date :

27 April 2020

28

29

30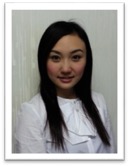 Date:
19 September 2016
12:30
-
14:00
Place: Hotel Panorama, 8A Hart Avenue, TST, Kowloon (Exit N1, TST MTR Station)
Speaker: Miss. Hilary CHAN Hiu Ling

RIOP (HKPS), MBPsS
Speech Title: In Pursuit of Sustainable Happiness
Lunch Cost: HKD300
About the Speaker:
Hilary is a registered Industrial and Organizational (I/O) Psychologist with a commercial background. Her career aspiration is to promote "Happy Employee, Positive Corporate, Flourishing Society" in the Chinese population. In the past 10 years, Hilary actively put her positive and IO psychology knowledge into applications, eagerly promoting workplace efficiency and well-being through leading corporate consulting projects, change management projects and various forms of training (including workshops & teambuilding). Hilary specializes in the use of psychological assessments and art tools in facilitating employees to identify their strengths and provide career coaching; design and implementation of strength-based selection and assessments, leading organizational development and bottom-up change management practices. Her strength-based approach receives very positive feedback from candidates, employees and corporate, and her clients include reputable MNCs, Fortune 500 companies, universities, public sector and NGOs.
Email
This email address is being protected from spambots. You need JavaScript enabled to view it.
Address
8A Hart Ave, Tsim Sha Tsui
Hong Kong

All Dates
19 September 2016

12:30 - 14:00