Sun
Mon
Tue
Wed
Thu
Fri
Sat

1

2

3

4

5

6

Kowloon Shangri-la Hotel, Hong Kong, Hong Kong

PP Thomas CHAN / Wine Appreciation

Date :

06 April 2020

7

8

9

10

11

12

13

14

15

16

17

18

19

20

Kowloon Shangri-la Hotel, Hong Kong, Hong Kong

Dr. Csaryne WAN / Journey to the "East Meets West"

Date :

20 April 2020

21

22

23

24

25

26

27

Kowloon Shangri-la Hotel, Hong Kong, Hong Kong

Ms. Maiko YAHAGI / Building Mindful Wealth

Date :

27 April 2020

28

29

30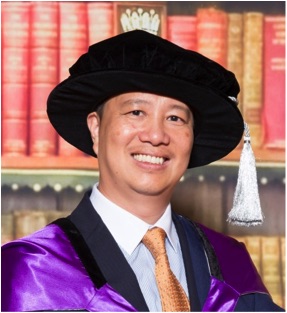 Date:
03 October 2016
12:30
-
14:00
Place: Hotel Panorama, 8A Hart Avenue, TST, Kowloon (Exit N1, TST MTR Station)
Speaker: Dr. Norman LEE
Speech Title:

Adoption of Viral Marketing Technique to Grow Restaurants' Business
Lunch Cost: HKD300
About the Speaker:
Dr. Norman LEE, Doctor of Business Administration,
The Hong Kong Polytechnic University
(Research Topic: The effect of social media marketing activity and e-loyalty program to Brand Relationship Quality)
Chief Executive Officer, Optitable Technology Limited
Optitiable Technology Limited is a startup IT company to provide table optimization and social media marketing solution for the global F&B industry. Building on the research findings of Dr. Lee, Optitable provides the Table Optimization System (TOS) for F&B companies to build up their customer database through the daily booking procedure. TOS is not just a table management system, it helps F&B companies to expand their customer contacts with the state-of-the-art viral marketing technique. Optimize tables, engage customers, strengthen relationship, create viral effect are the slogan for TOS. Restaurant can use TOS to optimize their table utilization to maximize the revenue. Through an active customer engagement technique, a strong connection can be established. Persistent efforts by the restaurant can strengthen this customer relationship. Applying the TOS referral marketing technique, restaurants can create a viral marketing effect, 100 good customers can help to bring in thousands of potential customers. TOS has been installed in around 100 restaurant outlets.
Email
This email address is being protected from spambots. You need JavaScript enabled to view it.
Address
8A Hart Ave, Tsim Sha Tsui
Hong Kong

All Dates
03 October 2016

12:30 - 14:00