Sun
Mon
Tue
Wed
Thu
Fri
Sat

1

2

3

4

5

6

7

8

9

10

11

12

13

14

15

16

17

18

19

20

Kowloon Shangri-la Hotel, Hong Kong, Hong Kong

Dr. Csaryne WAN / Journey to the "East Meets West"

Date :

20 April 2020

21

22

23

24

25

26

27

Kowloon Shangri-la Hotel, Hong Kong, Hong Kong

Ms. Maiko YAHAGI / Building Mindful Wealth

Date :

27 April 2020

28

29

30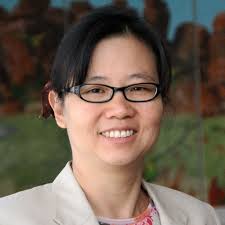 Date:
20 March 2017
12:30
-
14:00
Place: Hotel Panorama, 8A Hart Avenue, TST, Kowloon (Exit N1, TST MTR Station)
Speaker: Ms. Janaline OH, Acting Consul-General of Australian Consulate-General Hong Kong
Speech Title: What makes Australia the most sought after place to reside in?
Lunch Fee: HKD300
About the Speaker:
Janaline OH has been acting Consul-General of Australian Consulate-General Hong Kong since October 2016. She arrived in Hong Kong in January 2014 as Deputy Consul-General. A career foreign service officer, she has had previous postings to Papua New Guinea, the European Union (Brussels) and at the Australian Embassy in Beijing.
Ms. OH''s last appointment in Canberra was as Director of G20 projects in the Department of Foreign Affairs and Trade. She was previously Director of the United Nations and Commonwealth Section. She has participated in Australian official delegations to international negotiations on climate change and biological diversity, and to multilateral trade negotiations. Ms. OH has also represented Australia in negotiations to develop a comprehensive regional fisheries management regime in the Pacific islands. She has worked on Pacific islands economic development and governance issues, on which she has published a number of articles.
Ms. OH holds a Master of Arts in Modern and Medieval Slavonic Languages from the University of Cambridge, and a Master of Public and International Law from the University of Melbourne. She speaks Mandarin, French and Russian. She is married with two children.
Email
This email address is being protected from spambots. You need JavaScript enabled to view it.
Address
8A Hart Ave, Tsim Sha Tsui
Hong Kong

All Dates
20 March 2017

12:30 - 14:00