Sun
Mon
Tue
Wed
Thu
Fri
Sat

1

2

3

4

5

6

7

8

9

10

11

12

13

14

15

16

17

18

19

20

21

22

23

24

No Image

Hotel Panorama, 8A Hart Avenue, TST, Kowloon (Exit N1, TST MTR Station), Hong Kong, Hong Kong

Dr. Angela LAW / Beijing Olympics 2022

Date :

24 February 2020

25

26

27

28

29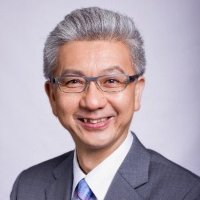 Date:
27 March 2017
12:30
-
14:00
Place: Hotel Panorama, 8A Hart Avenue, TST, Kowloon (Exit N1, TST MTR Station)
Speaker: Mr. Mawin CHEUNG
Speech Title: Edutainment - "Life Farmer" Program
Lunch Fee: HKD300
About the Speaker:
Mawin is Co-Founder and CEO of Easy Organic Farming, which is an innovative total solution provider for stress and carbon minimization.

The " Life Farmer " program for Education Bureau successfully inspires youngsters in life and career planning. The seniors and disables benefit a lot from the standing and mobile planters

Mawin was also Co-Founder and CEO of The Green Academy which develops Green Edutainment solutions in staff and customer engagements.

Mawin is also President of Rotary Club of Happy Valley 2013/14 and Co-Founder of Green Technology Consortium, actively serving the community in Preserve Planet Earth and Mentorship projects which change the life of many youths in the past decade.

The Chief Executive of Hong Kong Government presents " Gold Award of Hong Kong Award for Environmental Excellence" to recognize his achievements.

Mawin studied in United Kingdom and obtained an MBA degree at Birmingham University. He has years of successful leadership experience in multinationals and banking industries. He is also a frequent speaker in Universities and is a mentor/tutor for EMBA programs.

In recognition of his outstanding performance and professional expertise in corporate management, Asia Pacific Outstanding Professional Association awarded the "Outstanding Professional Gold Awards " to him.
Email
This email address is being protected from spambots. You need JavaScript enabled to view it.
Address
8A Hart Ave, Tsim Sha Tsui
Hong Kong

All Dates
27 March 2017

12:30 - 14:00