Sun
Mon
Tue
Wed
Thu
Fri
Sat

1

2

3

4

5

6

Kowloon Shangri-la Hotel, Hong Kong, Hong Kong

PP Thomas CHAN / Wine Appreciation

Date :

06 April 2020

7

8

9

10

11

12

13

14

15

16

17

18

19

20

Kowloon Shangri-la Hotel, Hong Kong, Hong Kong

Dr. Csaryne WAN / Journey to the "East Meets West"

Date :

20 April 2020

21

22

23

24

25

26

27

Kowloon Shangri-la Hotel, Hong Kong, Hong Kong

Ms. Maiko YAHAGI / Building Mindful Wealth

Date :

27 April 2020

28

29

30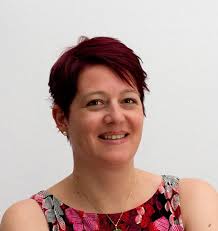 Date:
17 July 2017
12:30
-
14:00
Place: Hotel Panorama, 8A Hart Avenue, TST, Kowloon (Exit N1, TST MTR Station)
Speaker: Ms. Susanne SCHUTZ, Classical Feng Shui Consultant
Speech Title: Feng Shui
Lunch Fee: HKD300
About the Speaker:
Susanne SCHUTZ is the Founder and Managing Director of Suzhong Consulting Limited, a Classical Feng Shui consulting firm. She is currently the only Hong Kong based foreign Feng Shui consultant.
Susanne has spent 21 years in Asia (China, India & the Philippines), where she worked as a business and management consultant for almost 16 years before deciding to follow her passion and making a drastic career change to become a Feng Shui consultant. She took a sabbatical to study with Grandmaster "Dato" Joey Yap in Kuala Lumpur and graduated with distinction from the Mastery Academy for Chinese Metaphysics with a degree in Classical Feng Shui.
She has since settled down in Hong Kong where she offers Feng Shui audits for residential and commercial projects. Susanne is passionate about bringing the true spirit of Feng Shui into a modern context, while also educating the expat communities in Hong Kong and other Southeast Asian countries about the background, history and core principles of Classical Feng Shui. She frequently presents to expat associations and clubs, and also conducts Feng Shui city and hiking tours in and around Hong Kong. Susanne operates in Hong Kong, Mainland China, SE Asia and UAE.
Susanne's business background and her subsequent career change have made her very aware of the potential and hidden talents that lie in all of us, and have made her passionate about helping others to maximize their own life potential.
Email
This email address is being protected from spambots. You need JavaScript enabled to view it.
Address
8A Hart Ave, Tsim Sha Tsui
Hong Kong

All Dates
17 July 2017

12:30 - 14:00