Sun
Mon
Tue
Wed
Thu
Fri
Sat

1

2

3

4

5

6

Kowloon Shangri-la Hotel, Hong Kong, Hong Kong

PP Thomas CHAN / Wine Appreciation

Date :

06 April 2020

7

8

9

10

11

12

13

14

15

16

17

18

19

20

Kowloon Shangri-la Hotel, Hong Kong, Hong Kong

Dr. Csaryne WAN / Journey to the "East Meets West"

Date :

20 April 2020

21

22

23

24

25

26

27

Kowloon Shangri-la Hotel, Hong Kong, Hong Kong

Ms. Maiko YAHAGI / Building Mindful Wealth

Date :

27 April 2020

28

29

30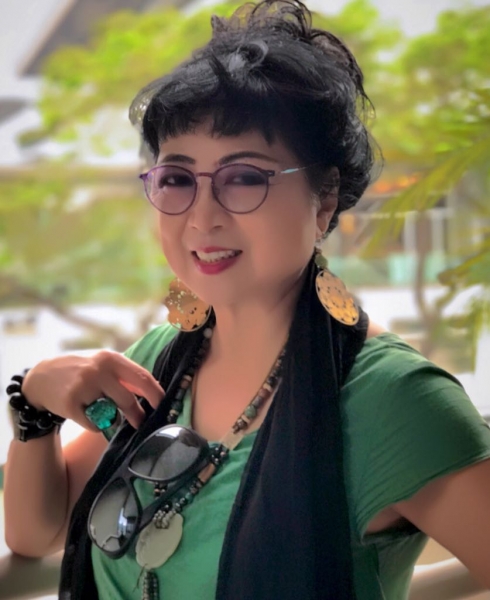 Date:
08 October 2018
12:45
-
14:00
Place: Hotel Panorama, 8A Hart Avenue, TST, Kowloon (Exit N1, TST MTR Station)
Speaker: Ms. Esther CHAN
Speech Title: Architecture and Feng Shui
About the Speaker :
CHAN, Wai Fong Esther
Chair, Rotary Foundation Committee
Classification: Architect
Ms. Esther CHAN, graduated from the Faculty (then "School") of Architecture, The University of Hong Kong (HKU) in 1976, was a member of Rotaract Club in HKU. Her professional qualifications include Authorised Person (AP), Royal Institure of British Architects (RIBA) and Registered Architects Board. She has her own architect practice since 1987 and received her 35 years HKIA Award (FHKIA) in 2017.
Esther was an Honorary Professor of Town Planning and Construction Department of Tianjin University in 1993. Concurrently she was a member of Town Planning Board, Consumer Council, Environmental Pollution Board and Pok Oi Hospital Board.
Esther was awarded "Ten Outstanding Young Persons (TOYP)" in 1990, and was elected as a District Board Member of Central and Western District from 1985 to 1992. In 1993, Esther co-organised with her late husband Mr. TONG Yat Chu, the contemporary President of Hong Kong Science and Technology Association, to lead the first Hong Kong Delegation to South Pole.
In 2017, Esther was appointed as the Vice Chairman of the Organising Committee of Science & Technology for National Day Celebration.
Esther joined Rotary Club of Tsim Sha Tsui in July 2017 and became the Chair, Rotary Foundation Committee in 2018-19.
Email
This email address is being protected from spambots. You need JavaScript enabled to view it.
Address
8A Hart Ave, Tsim Sha Tsui
Hong Kong

All Dates
08 October 2018

12:45 - 14:00