Sun
Mon
Tue
Wed
Thu
Fri
Sat

1

2

3

4

5

6

Kowloon Shangri-la Hotel, Hong Kong, Hong Kong

PP Thomas CHAN / Wine Appreciation

Date :

06 April 2020

7

8

9

10

11

12

13

14

15

16

17

18

19

20

Kowloon Shangri-la Hotel, Hong Kong, Hong Kong

Dr. Csaryne WAN / Journey to the "East Meets West"

Date :

20 April 2020

21

22

23

24

25

26

27

Kowloon Shangri-la Hotel, Hong Kong, Hong Kong

Ms. Maiko YAHAGI / Building Mindful Wealth

Date :

27 April 2020

28

29

30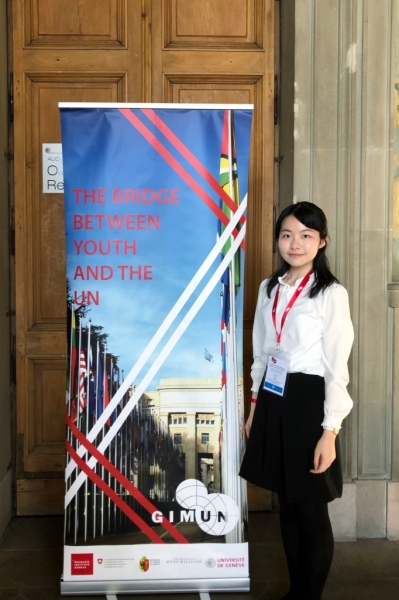 Date:
09 September 2019
12:45
-
14:00
Place: Hotel Panorama, 8A Hart Avenue, TST, Kowloon (Exit N1, TST MTR Station) | City: Hong Kong, Hong Kong
Speaker: Ms. Shirley HUI
Speech Title: Act Locally, Think Globally
Lunch Fee: HKD330
About the Speaker :
Being inspired by the Model United Nations conference, Miss Shirley HUI has developed her interests in international relationships and global issues. Currently, she is paying attention to the current actions and updated developments of the United Nations, as well as exploring the possibilities of contributing to the organization. Being determined in promoting the United Nations' messages worldwide, she is enthusiastic in organizing activities and promoting public interests in unique ways. It is her pleasure to be the leader of the Youth Executive Team of Beyond Sight. Not only will she grab the opportunities to equip herself with a range of interpersonal skills, but she also will inspire the team to greater heights.
Email
This email address is being protected from spambots. You need JavaScript enabled to view it.
Address
8A Hart Ave, Tsim Sha Tsui
Hong Kong, Hong Kong

All Dates
09 September 2019

12:45 - 14:00