Sun
Mon
Tue
Wed
Thu
Fri
Sat

1

2

3

4

5

6

7

8

9

10

11

12

13

14

Kowloon Shangri-La Hotel, Hong Kong, Hong Kong

Dr. Sonal HATTANGDI-HARIDAS / Homeopathy & Nutrition to stay Healthy and Young

Date :

14 September 2020

15

16

17

18

19

20

21

Kowloon Shangri-La Hotel, Hong Kong, Hong Kong

PP Agnes LAU / The Charitable Work of MercyHK

Date :

21 September 2020

22

23

24

25

26

27

28

No Image

Kowloon Shangri-La Hotel, Hong Kong, Hong Kong

Mr. Michael CHANG / How to Invest in Stocks Wisely

Date :

28 September 2020

29

30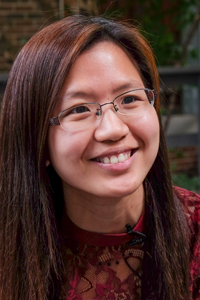 Date:
06 January 2020
12:45
-
14:00
Place: Hotel Panorama, 8A Hart Avenue, TST, Kowloon (Exit N1, TST MTR Station) | City: Hong Kong, Hong Kong
Speaker: Dr. Connie SUNG
Speech Title: Round Table Discussion: Positive School-to Work Transition for Youth with Developmental Disabilities
Lunch Fee: HKD330
About the Speaker :
Dr. Connie SUNG is an Associate Professor at Michigan State University (MSU). She received her BSc and MPhil in Occupational Therapy from The Hong Kong Polytechnic University and her PhD in Rehabilitation Psychology from University of Wisconsin-Madison. Dr. Sung is a Fellow of the MSU C-RAIND (https://raind.msu.edu/). She also serves as a Co-director of Spartan Project SEARCH (https://spartanprojectsearch.msu.edu/) and MSU-DOCTRID Hegarty Fellows Program (http://www.doctrid.ie/research/msu-hegarty-fellows.php). Dr. Sung founded the STEP research lab (http://sungtransitionlab.educ.msu.edu/) which focuses on developing community-based interventions to improve transition outcomes of youth with neurodevelopmental disabilities. She has over 60 publications and has received the prestigious Mary E. Switzer Research Fellowship, the New Career in Rehabilitation Education Award and three other research awards.
Email
This email address is being protected from spambots. You need JavaScript enabled to view it.
Address
8A Hart Ave, Tsim Sha Tsui
Hong Kong, Hong Kong

All Dates
06 January 2020

12:45 - 14:00