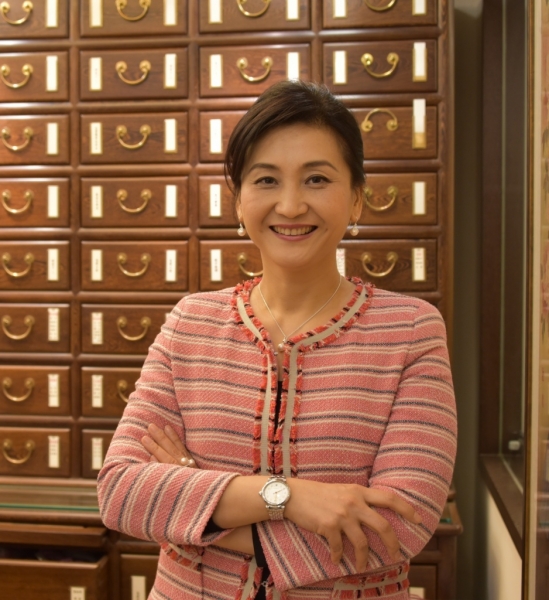 Date:
22 June 2020
12:45
-
14:00
Place: Kowloon Shangri-la Hotel | City: Hong Kong, Hong Kong
Speaker: Dr. Csaryne WAN
Speech Title: Journey to the "East Meets West" – Challenge and Opportunity for an Integrated Chinese Medicine Clinic in New Era of Hong Kong
Lunch Fee: HKD330
About the Speaker :
Dr. Csaryne WAN is a Registered Chinese Medicine Practioner in HK practicing more than 25 years. She received her Chinese Medicine Bachelor Degree and Master Degree (Acupuncture & Moxibustion) from The University of Hong Kong (HKU); Doctor of Medicine from Guangzhou University of TCM (Specialist in Dermatology).
Dr. WAN is the Founder of MediChine Limited(華杏堂有限公司) – a Chinese Medicine Integrated Clinic in Central since 2003, Research and Development (R&D) in Functional Health Food/Products and Retail/Wholesale/Trade of CM Products etc. She focuses on providing professional premium quality of medical services in consultation and pharmacy, with comfortable environment and well-trained staff.
Dr. WAN is a Columnist in newspapers, magazines and social media(Hong Kong/China) and shares her professional medical health knowledge to the public.
Dr. WAN is also a modern "Wellness Gourmet Specialist", she combined her cooking talent with Chinese Medicine health concept in preventing and promoting better health with tasty food and tea as therapy. She has been "Planner and Speaker" of "Wellness Dinner Banquet" in many well-known organizations, such as Hong Kong University Alumni Association (HKUAA) and Master Insight Media Group's Wellness Dinner Events.
Dr. WAN has her own "R&D" team and workshop, which enabled her innovative talent with medical and pharmaceutical knowledges in producing some unique clinical formulae functional health products, which are highly recommended by clients.
Email
This email address is being protected from spambots. You need JavaScript enabled to view it.
Address
64 Mody Road, Tsim Sha Tsui
Hong Kong, Hong Kong

All Dates
22 June 2020

12:45 - 14:00