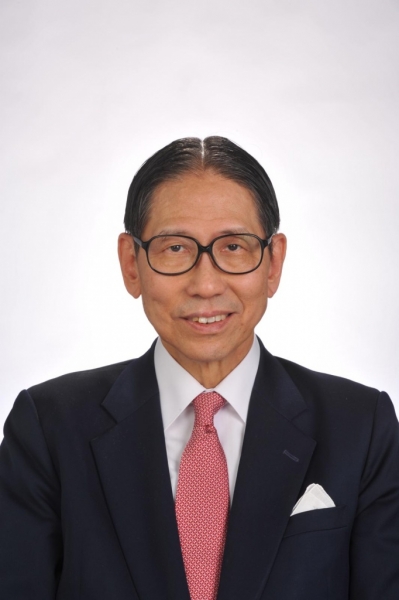 Date:
19 October 2020
12:45
-
14:00
Place: Kowloon Shangri-La Hotel | City: Hong Kong, Hong Kong
Speaker: Dr. Edward LEONG Che-Hung, GBM, GBS, OBE, JP
Speech Title: A Touch of COVID-19 and the Management of the Elderlies
Lunch Fee: HKD350
About the Speaker :
Dr. Edward LEONG Che-Hung is a surgeon in private practice. He is currently Chairman of Hong Kong AIDS Foundation and the President of HK Anti Cancer Society.
Dr Leong was an unofficial Member of the Executive Council of the Government of the Hong Kong Special Administrative Region from 2005 to 2012. He was also an elected member of the Legislative Council from 1988 to 2000. Dr Leong has held many key posts in the public service sector, including Chairman of the Hospital Authority (2002-2004), Chairman of the Council on Human Reproductive Technology (2001-2010), Chairman of the Elderly Commission (2005-2011), Chairman of the University of Hong Kong (HKU) Council (2009-2015), Chairman of ICAC Complaints Committee (2010-2015), Chairman of Elder Academy Development Foundation (2009-2017) and Chairman of the Committee on Standard Working Hours (2013-2017).
On the professional side, Dr Leong is the Hunterian Professor of the Royal College of Surgeons of England and a Regent of the Royal College of Surgeons of Edinburgh. Dr Leong was the Founding President of The College of Surgeons of Hong Kong. He served as President of the Hong Kong Academy of Medicine from 2000 to 2004.
Past Positions:
Non-official Member, Executive Council, HKSAR
Member, Legislative Council, HKSAR
Chairman, Hospital Authority
Chairman, Council on Human Reproductive Technology
Chairman, Elderly Commission
Chairman, HKU Council
Chairman, ICAC Complaints Committee
Chairman, Elder Academy Development Fund
Chairman, Committee on Standard Working Hours of Hong Kong
Founding President, College of Surgeons of Hong Kong
President, Hong Kong Academy of Medicine
Founding President HK Society of Nephrologist
Founding President HK Kidney Foundation
Founding President HK Urology Association
Email
This email address is being protected from spambots. You need JavaScript enabled to view it.
Address
64 Mody Road, Tsim Sha Tsui, Kowloon
Hong Kong, Hong Kong

All Dates
19 October 2020

12:45 - 14:00